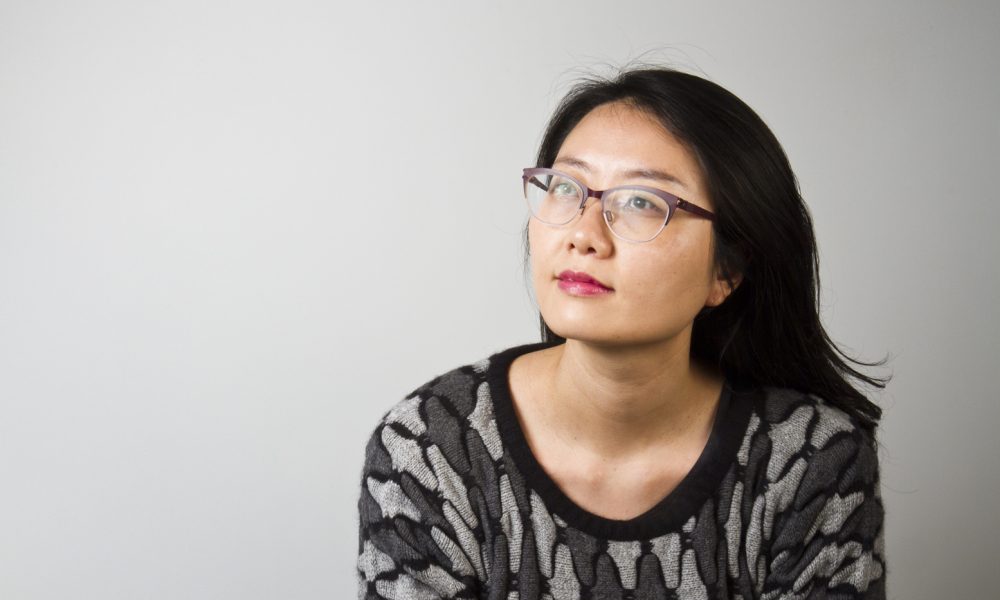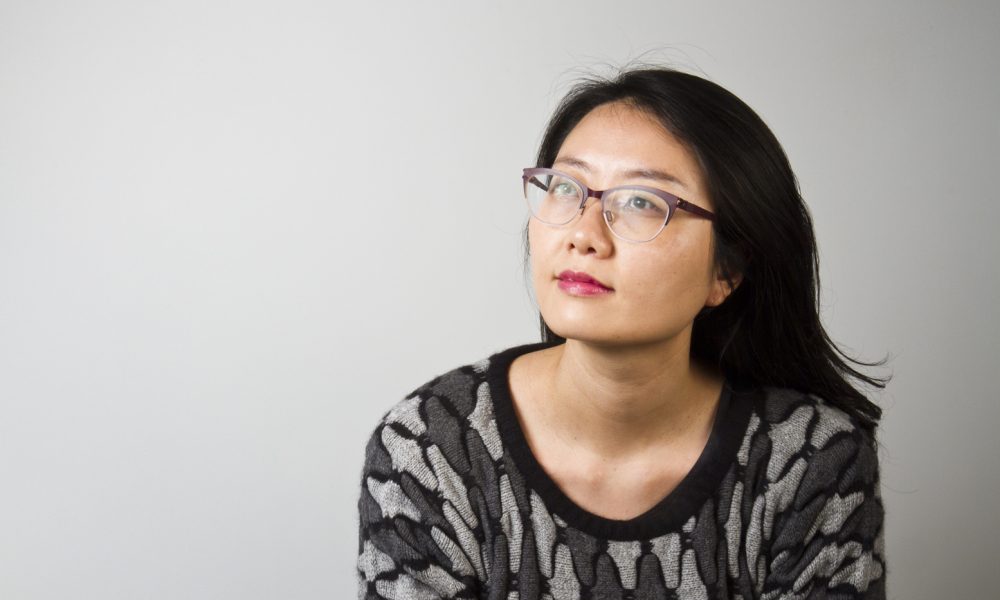 Today we'd like to introduce you to Kyoung Eun Kang.
Kyoung Eun, we'd love to hear your story and how you got to where you are today both personally and as an artist.
I grew up in a small town in Korea, a homogeneous country. Every Sunday morning, our family went to the public bath, a Korean ritual. I remember the impressive moment when a collection of naked bodies, ranging from babies to old women, scrubbed and cared for their skin. They helped each other clean their bodies. Even strangers were welcome. My mother and I touched, squeezed, and smelled our bodies. I was confused about whose body was whose. The intimate public bath was packed and no one was ashamed of being naked. Soon, the bodies became one.
Since I moved to New York City in 2007, I have been eager to reconnect with other bodies to balance myself to fit. I've been inspired by the city, its different neighborhoods, and the people I encounter. I continuously study and explore my personal transformation, growth and identity, obsessively trying to understand the boundaries in personal and familial relationships.
We'd love to hear more about your art. What do you do you do and why and what do you hope others will take away from your work?
I observe and focus on the small, simple everyday gestures that can have a great deal of meaning. I try to capture the subtlety of human nature and behavior by observing situations that question how humans form bonds and attachments.
My work varies in format from live performance to video, drawing, photography, installation, text and sound pieces. I create not wishing to manipulate the outcome, but rather to provide a transformative experience that is open ended. I create transitory happenings that rely on nothing more than my own body, people and a handful of props and objects.
For the last few years I have been meeting and videotaping Mexican flower sellers in New York City; a 90-year-old elderly couple who live in Nebraska; and people in a Hasidic Jewish community in Brooklyn. I have developed special relationships and trust with them through simple gestures and actions. The silent video "Flower Man" focuses on the simple gesture of giving and receiving flowers, as the Mexican vendors hand flowers to me. In this piece I explore the subterranean Mexican identity that is often almost invisible and question how an invisible workforce can provide so much beauty through their anonymous efforts.
My three-channel video installation "Omaha Diary I" observes the rituals of a 90- year- old couple living in Omaha, Nebraska and reveals the growing interpersonal relationship between the couple and myself. Taken over several months, I capture the subtle beauty of human encounters and cultural translation, embracing dynamic actions that resonate in the human experience, such as walking, breathing, eating and gathering.
I also have been closely working with my family in Korea to create a body of work.
I often introduce particular Korean stones, and care packages sent from my mother in Korea or other objects from my childhood and Korean culture into new environments to question what heritage, culture, and family means. In the diptych photographs "Self-portrait, Father/ Mother", my parents hold stones in front of their faces obscuring their known features. In the two- channel video, "Lighthouses", I invited my mother and father to separately sing Korean songs about longing while standing next to two different isolated lighthouses.
In my recent solo exhibition "1402 Seok- Dong" at NUTUREart in New York, I presented works that were inspired by my family's jokes, care packages sent from my mother, and hidden family stories. Through this exhibition I created an interplay between sound and text, mystery and humor, in order to examine family relationships, separation and bonding. In the center of the exhibition space, I installed a sound piece "River". The sound installation "River" includes a traditional Korean chamber pot and overlapping sound from each of my family members urinating. The 3 minute-looped sound is dynamic and musical joining all generations into one. Through my work I hope to raise questions about how we build and keep family bonds in a constantly changing and multicultural time and space.
Have things improved for artists? What should cities do to empower artists?
As an immigrant artist, the conditions today are still challenging in terms of finding opportunities to show work and receive financial support, unless commercial galleries or non-profit art organizations are willing to represent or support us.
Today we have easy access to information about fellowships, grants and art residencies through the internet and social media but these are highly competitive and there are not enough opportunities for the large number of artists who are eager to pursue their visions. The good thing about the internet and social media though is that the public has easy access to discover many inspiring artists through reading reviews, or simply looking at images of work. I am also excited to discover international artists I haven't known about before and get to know their work. I like the fact that the internet can help artists to create global connections between artists and viewers and also that it can be a platform to share their voices socially and politically.
Besides the fact that the internet and social media help to promote artists, I think we need more support from cities or the government for work spaces for artists to expand ideas free from daily financial struggles. Also, we need more art organizations to help us to show our work and meet the general public to share lively discussions about art and life.
Do you have any events or exhibitions coming up? Where would one go to see more of your work? How can people support you and your artwork?
I have had solo exhibitions at NURTUREart, Brooklyn, NY; Soho 20 gallery, Brooklyn, NY ; BRIC project room, NY; Here Arts Center, NY; A.M Richard Fine Art project room, Brooklyn, NY and at PRIMETIME, Brooklyn, NY.
Group exhibitions include Socrates Sculpture Park, NY; Fresh Window, NY; Lawrence Wilson Art Gallery at The University of western Australia, Australia; Museum of imperial city, Beijing,China and the National Museum of Modern Art, South Korea.
I was recently invited to do a performance at Aidron Duckworth Art Museum in New Hampshire in September. I have been doing a performance series "Care package" since 2008 that I am continuously developing. It begins with me bringing a care package sent from my mother in Korea into a museum and performing intuitively with the objects in the box. Through this piece, I hope to raise questions about family relationships, distance, separation, and the bonds that connect us to people we care about.
Contact Info:

Image Credit: 
Kyoung Eun Kang
Getting in touch: VoyageMIA is built on recommendations from the community; it's how we uncover hidden gems, so if you know someone who deserves recognition please let us know here.