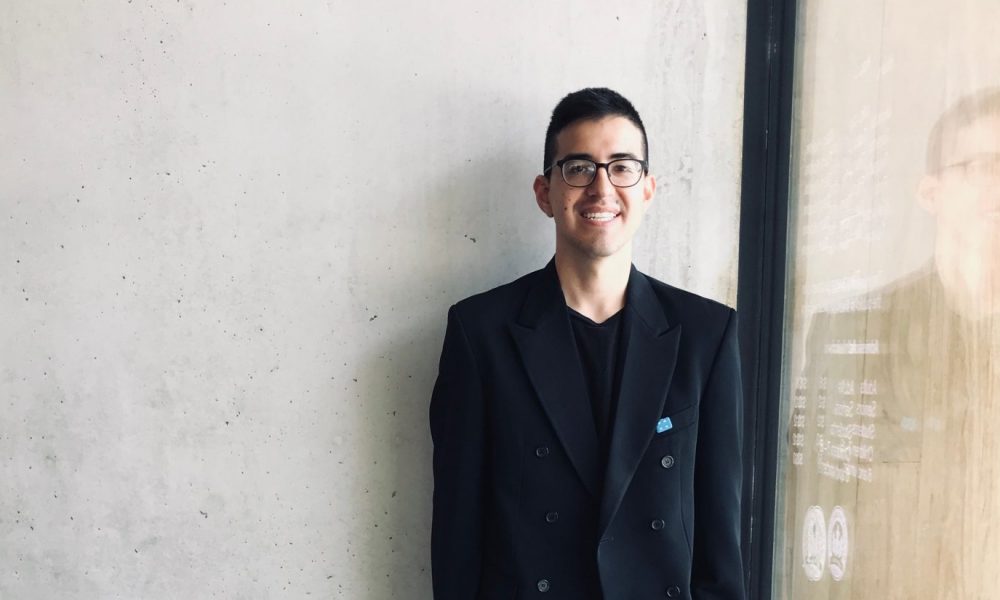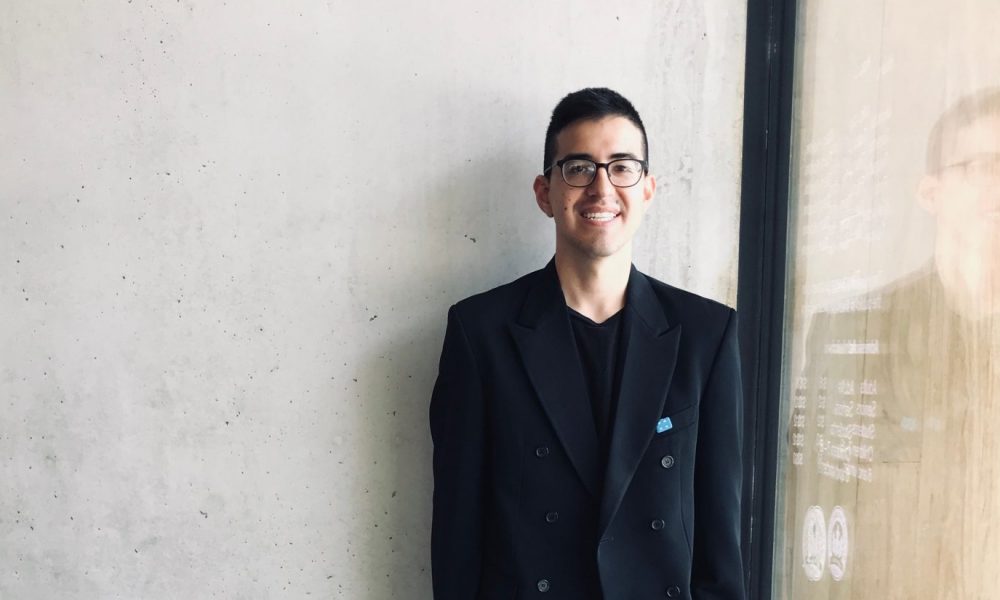 Hi Cristian, we'd love for you to start by introducing yourself
ADH is completely different today then from how it first began. I would purchase staple pieces at the mall that were near perfect in my mind and then began customizing them by making unique alterations because I had no idea how to create patterns and make clothes from scratch. Eventually, I would try to sneak back stage at any event thrown by Two Dope Bitches (at the time run by Norma and Aja). I began networking and starting up conversations with anyone who I thought would be interested in buying. Eventually I was gifting custom ordered shoes, shirts, bombers, feathered duffle coats and bolo tie hoodies to Robb Bank$, Twelve'len, Trinidad James, Travis Scott, and Atrak hoping for a shout out at best. Some followed through with their promise, most didn't. I was naive and convinced that this was the only way I was going to "make it". Until one day I decided to stop selling myself short and realized that I shouldn't have to force people to wear the clothes I make—and most importantly, no more custom orders. Because to me custom orders (the way I was doing it) meant that ADH had no philosophical foundation, it had no strong values or beliefs, I was just another kid in South Florida trying to aimlessly start a clothing brand. So, I decided to do the most cliché thing possible—be myself. So I a took a year to rebuild myself by learning how to make patterns, learning fabric types, and truly making clothes from scratch.
Alright, so let's dig a little deeper into the story – has it been an easy path overall and if not, what were the challenges you've had to overcome?
It was rockier than I could ever imagine and it still is. I was homeschooled as a kid, so the need to teach yourself something new is something I was not a stranger to. Learning how to cut and sew from scratch is no easy task. I had to teach myself what most people go to school for professionally. Granted I'm not saving lives here, but I like to think I'm enhancing them in some way by creating something that withstands the test of time, trend, season. Sourcing fabric is literally like buying ingredients at a farmer's market. Unless you own the farm or factory, you will almost never have consistent ingredients—sometimes for better or for worse. I'm almost grateful for that anyway because it's encourages minimal waste, I only buy what I need and create each piece to order. It's like a farm-to-table concept, but with clothes. Creating a sustainable business plan is really what makes or breaks you. I knew from the beginning that I would be dealing with a niche market and was not interested in mass production or worrying about having to remain relevant by creating trendy items. So I created a method that I feel works for me so that can remain afloat with as little overhead as possible. I create a pattern, make the sample, shoot it, post it on the website, and make it available year around. There is no excess of storage of clothes waiting around to be sold; just patterns that I use to make each piece from scratch. I require at least one week for each piece to be made, which most likely gets done sooner; but it's better to under promise and over deliver.
Thanks for sharing that. So, maybe next you can tell us a bit more about you're your work?
I'm a pattern maker who makes product that hopefully discourages people from throwing it away. I set out to create things that eventually become a part of ones' identity. I reference from personal experiences that I've encountered with clothes and work tirelessly to improve on it. I'm most proud of the fact that (even though nothing is new under the sun) I set out to create something genuine, authentic, and unique—something that feels like it had actually experienced a lifetime before actually being worn. And as a result, I feel those personal design references is what sets me apart. It's autobiographical, not copy-and-paste.
Do you have recommendations for books, apps, blogs, etc?
My notes app is easily most used app. I encourage everyone to write down even the dumbest 'seed of an idea' because you never know what it could grow into. Also, one book that changed my entire design perspective is Designing Design, by Kenya Hara. The man is a genius. I often re read this book a couple times a year because you'll understand something new every time. I also obsess over reading interviews from Rick Owens and Yohji Yamamoto, so many hidden gems in there.
Contact Info:
Email: findcristian@gmail.com
Instagram: @CristianWithoutTheH
Image Credits
Cristian Suarez and Eddy Samy from Half/Full Agency
Suggest a Story:
 VoyageMIA is built on recommendations from the community; it's how we uncover hidden gems, so if you or someone you know deserves recognition please let us know 
here.