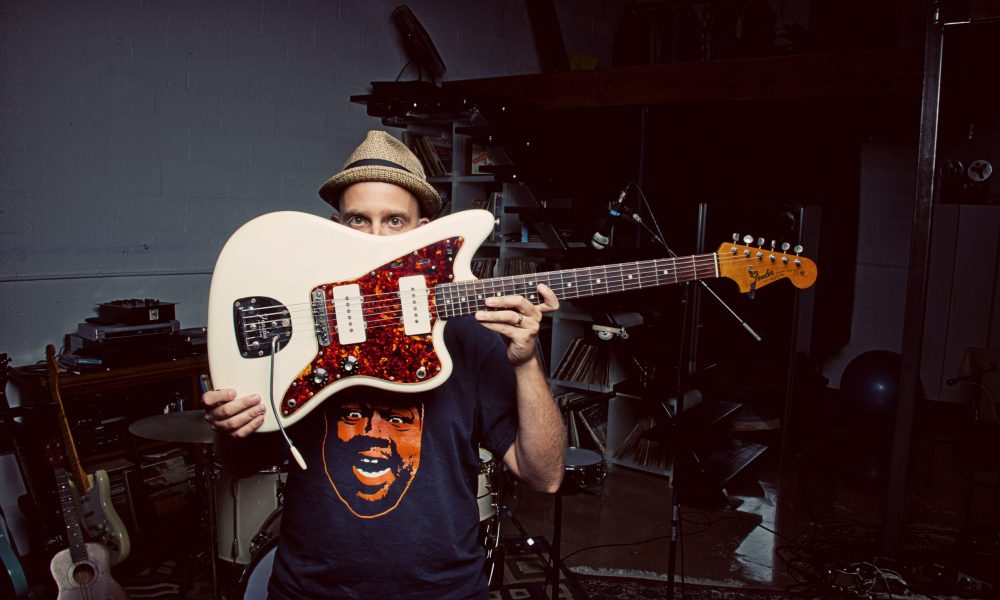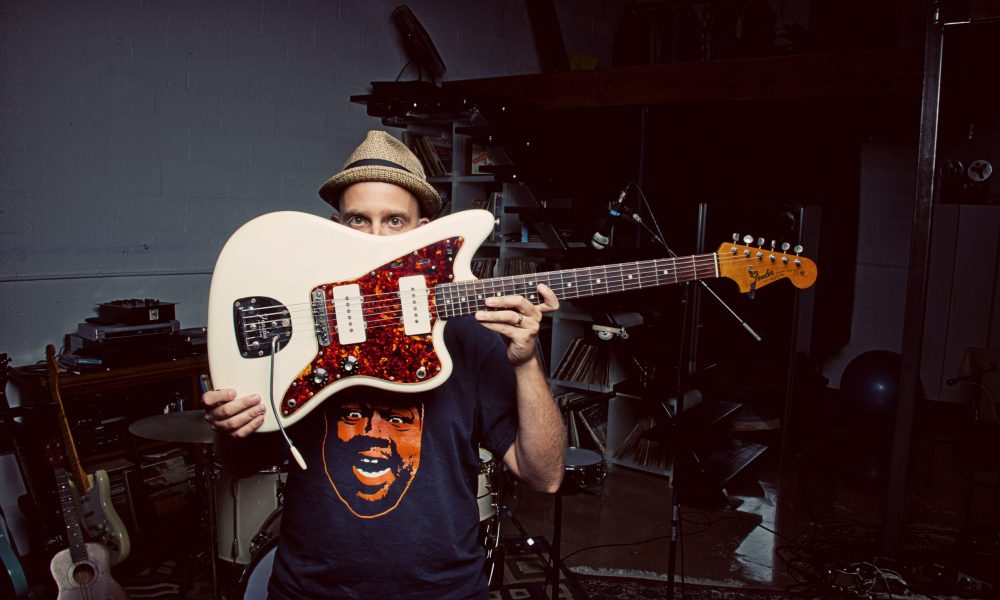 Today we'd like to introduce you to Russell Mofsky.
Russell, please kick things off for us by telling us about yourself and your journey so far.
I grew up on Miami Beach, a kid of the 1970s. My early years were influenced by my grandparent's record collection and TV shows such as Bonanza, Gilligan's Island, I Dream of Jeannie, Bewitched, Six Million Dollar Man, In Search Of…, Emergency!, and lots of John Wayne movies, Saturday morning cartoons, and Creature Feature monster films.
I began playing guitar when I was 11. My teenage years were about guitar and skateboarding. When I was 15, I discovered punk rock. At age 17, I co-founded Miami's iconic pop-punk band, Quit, In 1994, I left for Boston, the New England Conservatory of Music, and new musical adventures. In 1997, I moved to Brooklyn and immersed myself in the eclectic music scene surrounding Tribeca's legendary club, The Knitting Factory. However, while I loved the energy and vast creativity of NYC, I did not like living there. I left NYC and moved back to Boston in 1998. It was at this time that the music that influenced me in my childhood circled back around in a new form. I spent many a weekend digging through the crates at Mystery Train Records in Gloucester, MA. I was discovering the music of Les Baxter, Martin Denny, Snuff Garrett, Al Caiola, Esquivel, and other "exotica" composers from the 1950s and 1960s. Think big band with surf guitar and a theremin – your older brother's space age bachelor pad sounds from a bygone era. I realized that a lot of the music that accompanied the shows I watched as a kid was influenced by this prior era of Hollywood music – and it was just that, mostly music composed by bandleaders who wrote for the TV and Film Industry. I was doing my homework.
Around this time, I also began reconnecting with my punk rock roots and began checking out the Boston rockabilly scene. I was hearing bands such as The Crank-Tones, The Raging Teens, and Amazing Royal Crowns. I got to know Cranky Frankie Blandino, guitarist of The Crank-Tones. He played in a couple of other bands that I would go see around Boston, Cambridge, and even out in Worcester, MA. Among those other bands was, The Fathoms, a surf band with great tunes and awesome tones. In short, this was a great period of time during which I was taking in lots of new music.
In 2007, my daughter was born, and we split Boston and returned home to Miami. Before we were even settled, I was back at old haunts like Churchill's Pub and catching up on how Miami had grown in the fourteen years I was away. I started playing with my friend, Ariya Okamoto, in his band, RavelSTEIN. We played every Wednesday at Churchill's opening for Raffa and Rainer. I formed a deep musical connection with RavelSTEIN drummer, Steve Watt. Some of Gold Dust Lounge's earliest material was actually improvised on stage when, for instance, we needed something to fill the time. Steve and I had great musical chemistry and could just start playing and go with it.
Gold Dust Lounge was born in 2009 or so with Steve Watt on drums and Zach Wallmark on bass. We started playing on the street in Wynwood, in front of the Harold Golen Gallery, in 2010 as the Art Scene was beginning to attract national and international attention. In 2011 we were the house band at The Standard Hotel. These two long term "residencies" gave me the time and space to develop the Gold Dust Lounge sound.
Over the years there have been several different lineups with musicians rotating in and out of the band. The varied lineups have allowed each period of the band's history to have it's own unique flavor and flair. Sometimes the jazzier elements are up front. Other times the high energy punk is on display. Playing with lots of different musicians has kept it interesting for me – I am easily bored. In 2010 we released our first digital-only album, Sirens. In 2012, we released Wynwood Bootleg – a scorching live set recorded on the street during the height of Wynwood's early crazy scene. Lost Sunset, arrived on the heels of a successful Kickstarter campaign in 2014. In June of 2019, I just released a brand new album, the self-titled, "Gold Dust Lounge" album at The Hukilau, the East Coast's largest Tiki/Surf/Exotica festival. We'll be celebrating the new release with a show Lagniappe House in Midtown on Saturday, August 17th at 10 pm.
Can you give our readers some background on your art?
I have a brand new independently released album simply titled, "Gold Dust Lounge." I think that Gold Dust Lounge is the sound of "my Miami." Something about my vivid childhood memories, old South Beach and Lincoln Road, boarded up hotels along Collins Ave., moving and living all around the city as a child, as well trips to the Keys and the Everglades – endless sky, eternal horizon, and all that ocean. Those images fuel my imagination and continue to influence my music.
My music is essentially an extension of me and who I am. I'm most true to myself when I'm playing or writing music. My wife says I'm an asshole when I don't play music, so I guess there's that… lol. When I was younger, I was more concerned with trying to please others. At this point, I make the music I want to make. I please myself first. I'm grateful to have a small but passionate audience who are interested to hear what is coming next. I don't think there is a specific message to my music – hopefully, the listener hears something that they connect with. Since my music is mostly instrumental, it's like a soundtrack for whoever is listening.
What would you recommend to an artist new to the city, or to art, in terms of meeting and connecting with other artists and creatives?
Being an artist does not have to be lonely. You do not need to abide by the cliched belief that artists must suffer for their art. Get over it. If you are a true artist, it's who you are, not what you do that informs your creative impulse. Sometimes you have to put yourself into new, uncomfortable, and unsteady situations in order to grow. If you move to a new city, you've got to try different things but most importantly, meet people. I don't think I have ever known any artists who create in a vacuum. We're all influenced by different things – people, relationships, locations, events, experiences. For me, it has always been important to connect with others. Yeah, it's important to take time away to work on your process, clarify your thoughts, and refine things. But at some point, you've got to share it with others. Hopefully what you create will resonate with other people and take on a life of its own.
What's the best way for someone to check out your work and provide support?
I'm an independent musician operating at the fringes of the music industry, my music is available most readily and most reliably directly from sites I maintain online or at a live show.
These sites include my main website, https://www.golddustlounge.com and my Bandcamp site, https://shop.golddustlounge.com/.
Gold Dust Lounge music is also available for download via all the standard online retailers. My music is streaming across all the various streaming outlets – Spotify, Apple Music, Amazon, YouTube, etc.
Occasionally I have music for sale at local record stores.
Contact Info:

Image Credit:
Donna Newman, Rogelio Silva, Tom Leveuf, and John Albert
Getting in touch: VoyageMIA is built on recommendations from the community; it's how we uncover hidden gems, so if you know someone who deserves recognition, please let us know here.