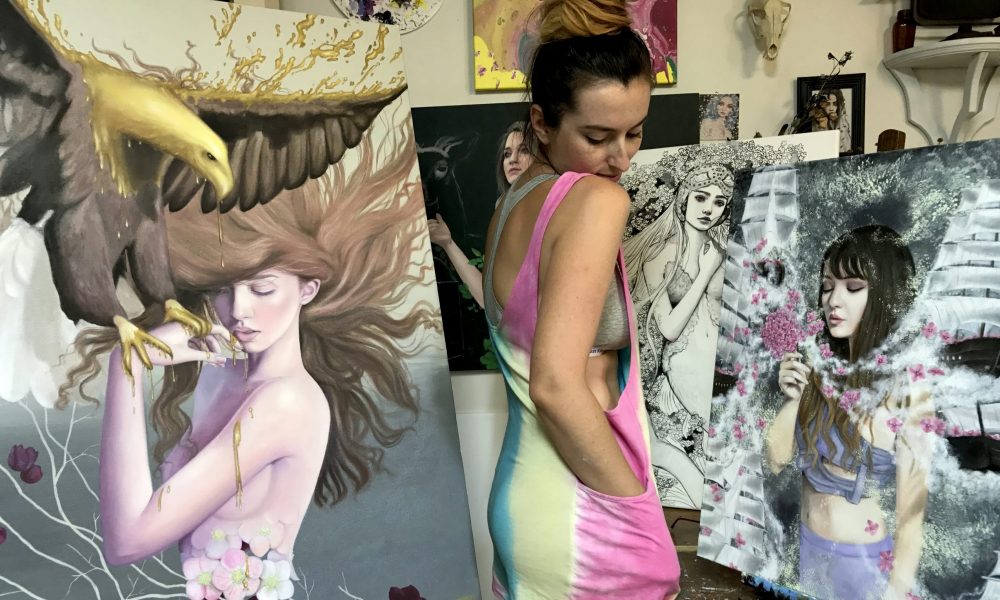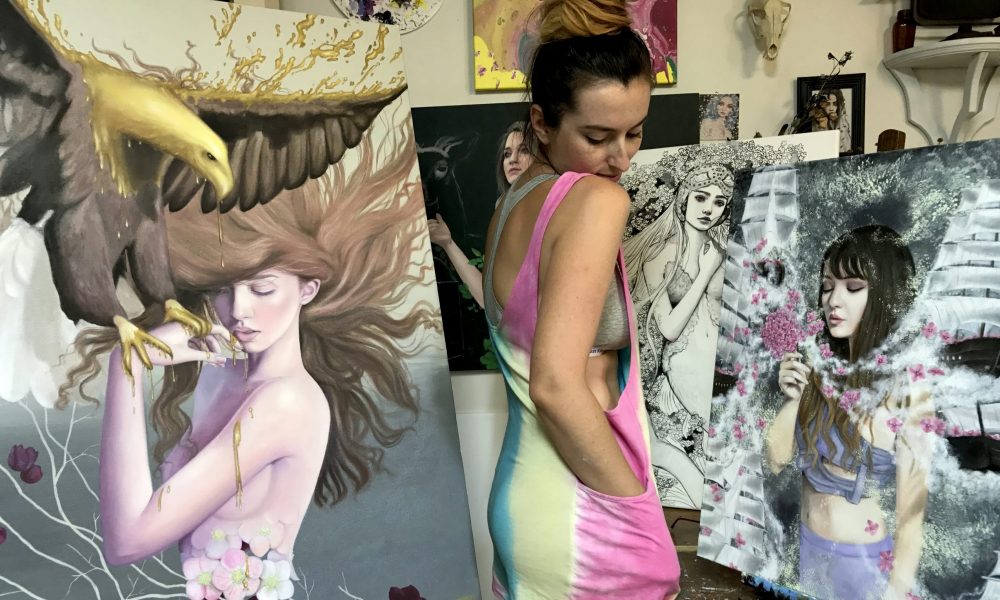 Today we'd like to introduce you to Julia Gabrielov.
Julia, please kick things off for us by telling us about yourself and your journey so far.
I was born in Kharkiv Ukraine in 1986. When I was two, my parents immigrated to the US on the refugee program. My parents had a vision of a better life for all of us that would only be possible in America. As they worked tirelessly to build a new life, they also pushed me to pursue my own education and a career that would keep me financially secure. While I agreed with all their effort, there was only one problem; I didn't want to work a 9 to 5, all I wanted to do was draw. It is a passion I have had for as long as I can remember. Something that resonates so deeply, that even though I attempted various career paths, ultimately I could not escape my desire to be a professional artist. Something that not only made my parents nervous, it was very frightening for me as well. How does one become a "professional artist"? It's not exactly something they teach you in school. While school offers the skill set, they don't tell you how to make money simply by producing art. Never having been that great at school anyway, I abandoned my higher education only two years in. I realized an old and simple truth: there is nothing to it but to do it. I started painting murals for businesses, illustrating children's books, creating custom logos, anything I could do as an independent artist. The hard work was paying off, and I started to build a reputation for myself both online and locally in Norfolk VA. I found out that if you have the drive, the passion, and the talent, the work keeps coming like a snowball effect. Soon I shifted from creating work for other people to creating my own purely from love and imagination. As people began to take notice my desire to create grew greater and greater. Today that passion continues to grow driven by the support of my amazing art community from all over the world. Still, nothing is without its own challenges. Challenges such as staying relevant, keeping up with peers, and battling a fickle social media. But the road is long and exciting, and I embrace every opportunity. Moving to Florida was a much need step in furthering my career as I was rapidly outgrowing my home town. Exploring a brand new area fills me with inspiration, and I incorporate it into my art as much as possible. I love my work more than anything, and I cannot wait to see where the road takes me next!
Can you give our readers some background on your art?
I have always felt that all life on the Earth was interconnected. All living things seem to work ingeniously symbiotically together. As humans, I think we have a tremendous responsibility in not only living in harmony with that balance but to protect it as well. The women in my work represent humanity. They are creators, they change the fabric of reality, and they are a key for that vision. I want to unite people with beautiful, timeless imagery. I want people to feel love, hope, and a sense of peace when they see it.
In your view, what is the biggest issue artists have to deal with?
I think our biggest challenge is the appearance of over saturation. I often hear young or aspiring artists express they don't know how to stand out in a very crowded field. But I have found that with the internet there is literally an audience for everyone! I believe it is our most inexhaustible resource. Use it to sell, to learn, to teach, to discover your style. If you put yourself out there, the opportunities will follow. However, it should not completely replace our role in the real world. We still need to have a gallery presence as well as network with people outside of the internet. Striking that balance is really important for ultimate exposure. But you should never feel discouraged by other artists success or good fortune. Let it empower you and fuel your fire!
What's the best way for someone to check out your work and provide support?
I show in galleries all over the world, and they are always changing! The best way to keep up is to follow my social media.
Contact Info:
Getting in touch: VoyageMIA is built on recommendations from the community; it's how we uncover hidden gems, so if you know someone who deserves recognition please let us know here.