Today we'd like to introduce you to Josephine Phoenix.
Josephine, please kick things off for us by telling us about yourself and your journey so far.
My story? Well, let me sit Indian style light up an incense and take a deep breath, one second, please… SIGHHHHHH, OK!
I'm definitely a student of the world. I was born in Miami (actually Hialeah – cue the roosters) and raised between 3 cities; Miami, Hollywood (Florida), and Brooklyn NYC. So it's safe to assume my personality ranges from Brooklyn Grit, Suburb self-reflections, and Miami Loud.
Transferring Highschool 4 times between these cities gave me a different view of the world and my place in it. As the "New Kid" became my middle name, it made me comfortable around strangers. Nothing eases introductions as humor does, and my class clown self learned that early on. As a kid, I was for many years, on a classical music Ivy League dream path, being that I played Clarinet since 13 and loved it, as well as my hunger for literature and writing and education.
But all of those things were just ideas, and I never stayed long enough at a school to make a real relationship with a counselor to guide me into the college process, so I did what most artistic gypsy kids do : Audition as a Singer for a European Cruise ship at 19 and pretend to be a Boss!
Oh wait, let me not forget my makers who are the most supportive adult children beings in my world!
Ethnically entertaining, my parents are a combination of Cuban, Lebanese, and Spaniard mut blood. Both emigrated from Cuba in their teens and turned their own artistic ambitions into dreams come true: My mom, a Las Vegas Showgirl dancer/singer and my pops, a Carnegie Hall Headlining Flamenco guitarist. They're still together annoying each other on the daily, meaning they're never bored and still jam to 70's tunes with some beers and maracas in hand!
Ok, where was I? Oh, yea! Europe and 19-year-old Josephine singing in the middle of the mediterranean sea! – And so, I spent a good six months visiting places like Spain, Italy, Malta, and Africa, singing every night and feeling way beyond lucky. I knew that the world was my own university, and my home was any place where I could entertain people with music and laughter and basic storytelling (with a good espresso).
Now, more than ten years after my first professional experience on that Cruise Ship, Ive traveled the world. From being a back up singer to high profile Latin artists like Ricardo Montaner & Yotuel from the group Orishas, to doing sketch comedy in NYC and Local Miami Live television shows, to waking Miami up as a morning show host on La Mega 94.9Fm, to participating in a crazy reality show on WE TV titled "My Life is a Telenovela " , ( and breathe, there's more! ) to singing in the subways in New York City with a Latin Band that I bumped into on 14th st. And said, "Hey, you need a curly haired singer for a few months while I'm in town?"
Ive also cleaned houses, made a small stint as a barista, worked at a pet boutique, studied musical theater at Stella Adler in NYC, proofread and translated scripts, and almost worked at my favorite lifestyle store; Anthropologie! ( If anyone knows how I can get in, please feel free to contact me! They're a tough crowd.)
Life is a rollercoaster; I try to keep my hands up for the incline AND the decent, practicing my optimism and meditations through it all.
Can you give our readers some background on your art?
I'm a Performing Artist through and through. Let's start with the basics: I play three instruments, clarinet, guitar, and this thing that I have called "voice." I'm an eternal student to all three high fiving myself when I learn a brand new scale even to this day!
I love theater, especially musicals and sketch comedy. Its what I believe Ive studied the most and have had some awesome experiences like playing the lead character, Queenie, in a 1920's jazz-infused musical Called "The Wild Party" and playing coo coo characters on live local tv shows. I love the exchange of an audience and a performer. Were in this magical moment together, you know?
Ive also released now three singles on all musical platforms, 2 of them with the help of a Kickstarter campaign I did a few years back!
1 – " As Long As You're Home" co-written by Rayko Laza, touches upon those lovers that feel like home and the power of apology and accountability.
"As longs, you're home, with your hands all over, my face, my heart, my bones, I'll be, forever yours.
2 – "Some Things" is a piano-driven stomper with music by Manuel Guidetti, about those lovers that feel like some sort of past life experience, and from time to time, in your mind, you revisit that inexplicable feeling, whether you current lover knows or not.
"You, him, that, this, compare it try to fix up what's left of your pieced together heart, you swallow the key so no one can see what's in"
3- "You and I" with arrangements by Henry Veloso, is a simple homage to the honeymoon period of that thing called Synergy. It transports you; it helps you believe in life, its what we're here for To Love and Be Loved.
"The simplicity of our eyes connect, how you hold my hand and its intent, how every second fills up my head and by this love…"
The message in all I do? Mmmm…living freely perhaps?
Living in all that we are, we are hysterical depressing sexual creative mundane beings and honoring all of that with a pinch of sass and a lot of honesty. We're here for each other, and we must keep learning and evolving into our best selves FOR our selves and each other.
Do you think conditions are generally improving for artists? What more can cities and communities do to improve conditions for artists?
Miami & Performing artists… hmmm… Well, honestly Ive been in and out of this city and it keeps evolving. Beautifully really.
Conditions for artists today is a bit tricky. The market is over saturated, and the dilemma seems to be the right amount of promo, managing, and distribution.
As an actress, the playing field is completely different as a singer-songwriter. As an actress, there's a system, and you can land that one job that'll change your whole trajectory.
As a Singer, I think there's more to it, more details, more luck.
But how can we thrive? By being honest in our art and our dreams, by talking to each other, by relentlessly believing, by taking our brains along with our hearts on this amusement park called life!
What's the best way for someone to check out your work and provide support?
Most of my work is on www.JosephinePhoenix.com. From some singer-songwriter videos to comedy vlogs, to a new interview series I've started called Boss & Sass.
The real support is in the sharing and dropping a positive line here and there.
We're all trying to afford a Whole Foods grocery list, right? So, of course, downloading the music helps, but really, I just want my story; however, I share it, to make people think, feel, and love.
Contact Info: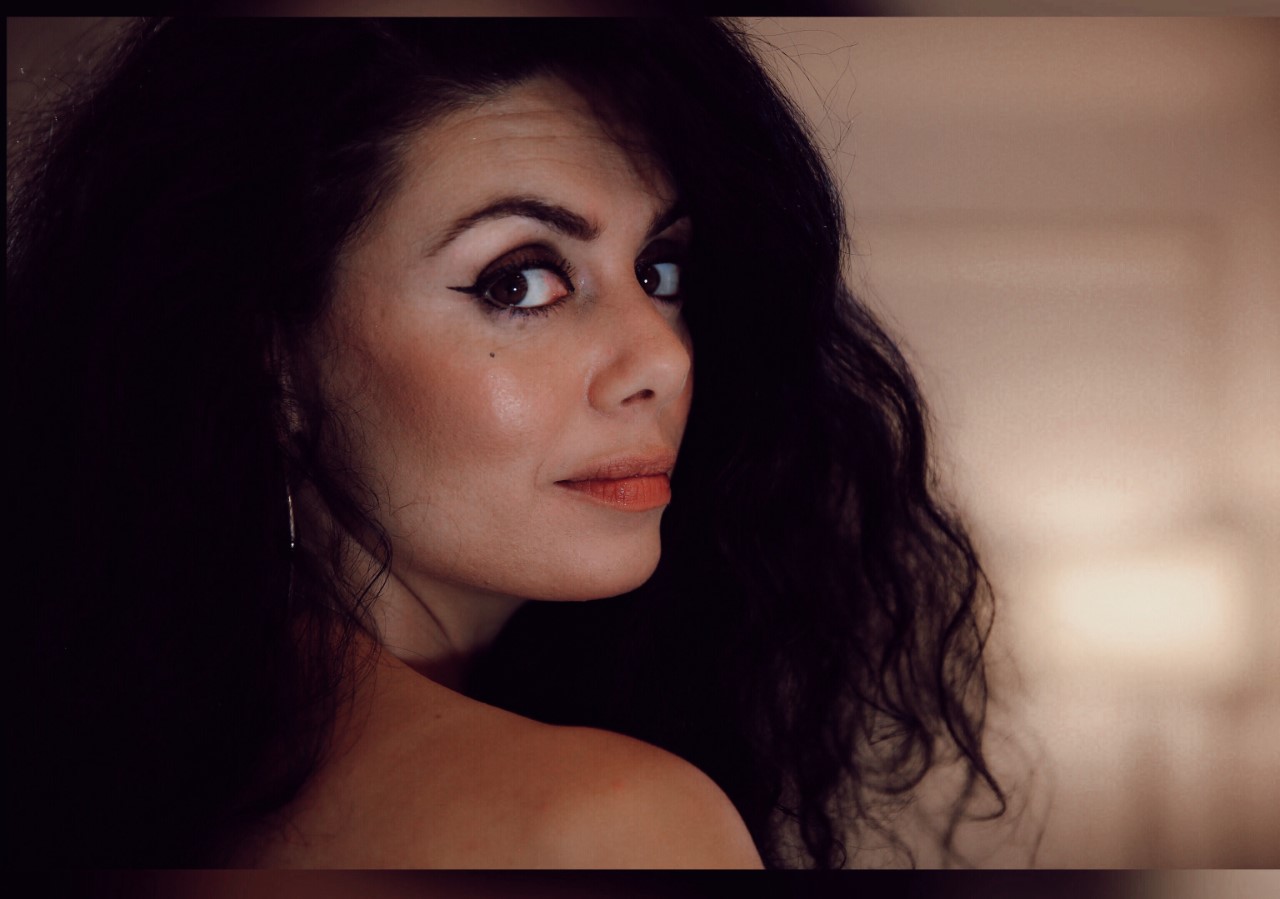 Image Credit:
Victor Alvarez
Tony Firpi
DeskoPhotography
Giancarlo Rodaz
Getting in touch: VoyageMIA is built on recommendations from the community; it's how we uncover hidden gems, so if you know someone who deserves recognition, please let us know here.