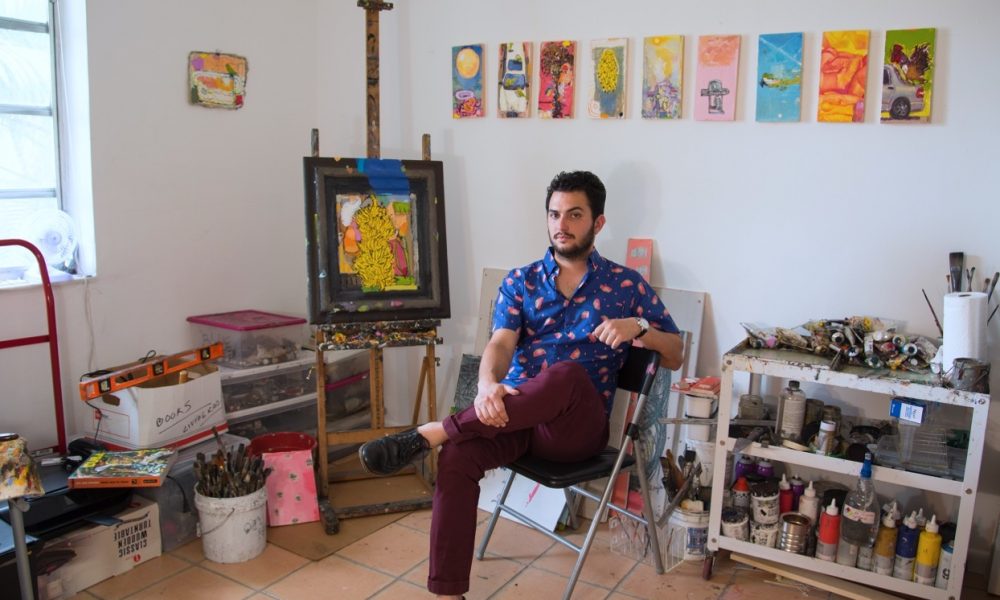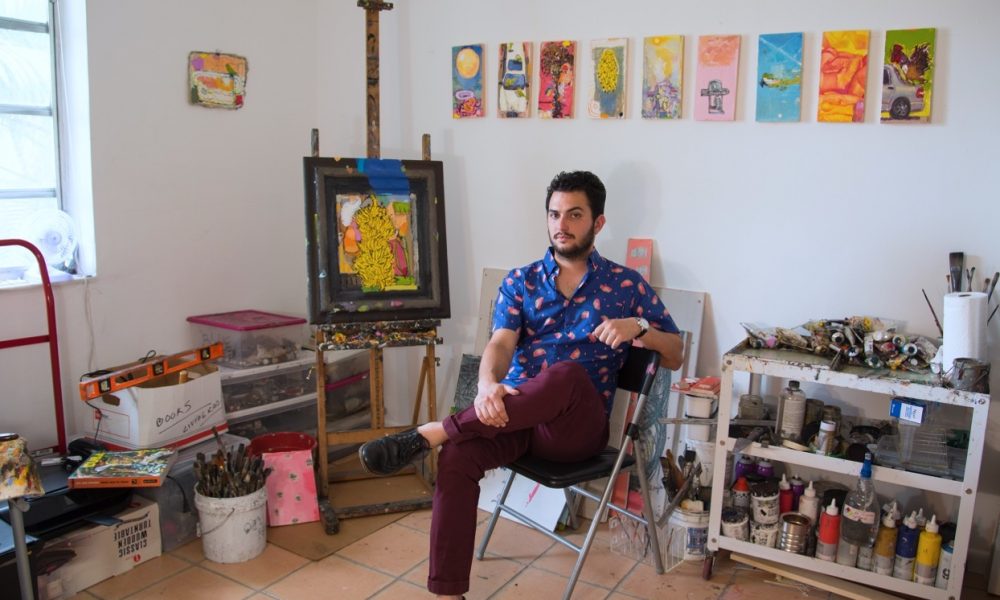 Today we'd like to introduce you to Jefreid Lotti.
Jefreid, please kick things off for us by telling us about yourself and your journey so far.
I am an immigrant. I was born in Guanabacoa, Cuba, a town famous for being the epicenter of the Santeria religion and the birthplace of many great artists. I spent most of my childhood playing with a small group of neighborhood friends and making drawings in solitude with whatever materials I could get my hands on.
At the age of eleven my mother and I left the island. We made our way through Peru and Brazil with fake papers, we landed here in the U.S. in the year 2000. It was a journey that lasted only three months but was filled with incredible experiences, like crossing the Amazon River and almost being persuaded to buy a monkey.
I grew up in Miami with a single mother and an uncle who continuously supported my desire to be an artist. Through my teen years, my mother and I shared an "efichensi", the subdivision of a room into an independent living space; a typical rite of passage for many immigrant families who need affordable living space on their search for the American dream. This humbling experience would eventually fuel my body of work.
I attended Miami-Dade College where I fell in love with painting thanks to Professor Jennifer Basile, and I learned to appreciate all other art forms with Professor Hector Vazquez. I would later receive my BFA from Florida International University. There I partnered with two other Cuban-American artists Albaro Labanino and Miguel Saludes to form the group Serverus; a collaborative project where we share our unique perspectives as immigrants and sons of immigrants, through our distinct approaches to painting.
In 2013 I was awarded a fellowship to the MFA program at the University of Florida in Gainesville. While pursuing my Masters I had the opportunity to expand my practice to include teaching, bronze-making, wood-carving and mural painting. After Graduating in 2016 I came back to Miami and had some of my most important shows to date at Concrete Space in Doral and the YAA Museum in Davie. In Miami I've had the great fortune to work for and with some incredible figures of the Cuban diaspora including Julio Larraz, Carlos Luna, Ricardo Pau-llosa, Juan Martinez, and Joaquin Badajoz, among many others. I feel very grateful to this city and everyone who's supported me throughout my career.
I currently live and work in Coral Gables where I share a studio with the love of my life Krystal T. Rodriguez, who is also an artist. Together we host periodical studio visits with collectors, artists and friends.
Can you give our readers some background on your art?
I make objects, mostly paintings. My current work is populated with images of colorful fragments of Miami and the "efichensi" I grew up in. "Efichensis" are an affordable living space that have become the door to the American dream for many immigrant families. I use an eclectic array of materials from oil paint on linen, to graphite on sheetrock, to depict these subjects. In the paintings I use thick expressive brushwork and saturated hues to interpret my impressions of Miami. On sheetrock I make architectural-like depictions of the "efichensi" that fluctuate between reality and the imagined. From the profile of palm trees to the still life of a fried egg with black beans, rice and banana, my intention is to create a vocabulary of motives that is unique to the condition of being a Miamian. I also make this work to pay homage to the city's unique culture and the many immigrant families who came here with nothing and made something unique and special out of their situation. I hope my work can move people to realize the importance of their initial struggle and the resilience it took to reach their American Dream.
Artists rarely, if ever pursue art for the money. Nonetheless, we all have bills and responsibilities and many aspiring artists are discouraged from pursuing art due to financial reasons. Any advice or thoughts you'd like to share with prospective artists?
I think too much of the burden of making a living out of being an Artist falls disproportionally on the shoulders of the Artist instead of the public. I believe we need to re-educate the public to appreciate the work of artists, especially those who are starting out. Commissioning works of art as birthday gifts and buying artwork from local college students, instead of going to a home decor store, are two very simple ways of helping young artists make a living.
For those struggling to focus on their artwork, know that no matter where you are, you're on the correct path. I've met many successful artists who in spite of coming from similar backgrounds have had a completely different life journey to get to their idea of success. Some moved to New York, some stayed in their hometown, some never went to school, others got jobs in the service industry while others taught art full time. There is no one right answer. No matter what you're doing, trust that you're on the right path and make the time to visit your studio at least once a day. Make a mark, cut a paper, just do anything in there and you'll be an inch closer to your goal than you were before you walked in.
What's the best way for someone to check out your work and provide support?
My work is in the permanent collection of the University of Florida Galleries in Gainesville, FL. I recommend they follow me on Instagram @jefreidlotti or visit my website www.jefreidlotti.com where I frequently update on upcoming shows, awards and publications. I also sell my work independently out of my studio, anyone who's interested can contact me directly at jefreidlotti@gmail.com. Showing up to openings and purchasing the work is the most valuable way to support my work.
Contact Info:
Image Credit:
01. "Pesadilla" 2017 Oil on linen 26×27″
02. "Study for efichensi" 2015 Oil on linen 12×32″
03. "Efichensi en Miami" 2016 Oil on linen 24×144″
04. "First Estudio" 2017 Oil on linen 36×36″
05. "Sueño" 2017 Oil on linen 25×50″
06. "Dinner" 2017 Acrylic, oil and charcoal on collaged paper 18×40″
Getting in touch: VoyageMIA is built on recommendations from the community; it's how we uncover hidden gems, so if you know someone who deserves recognition please let us know here.