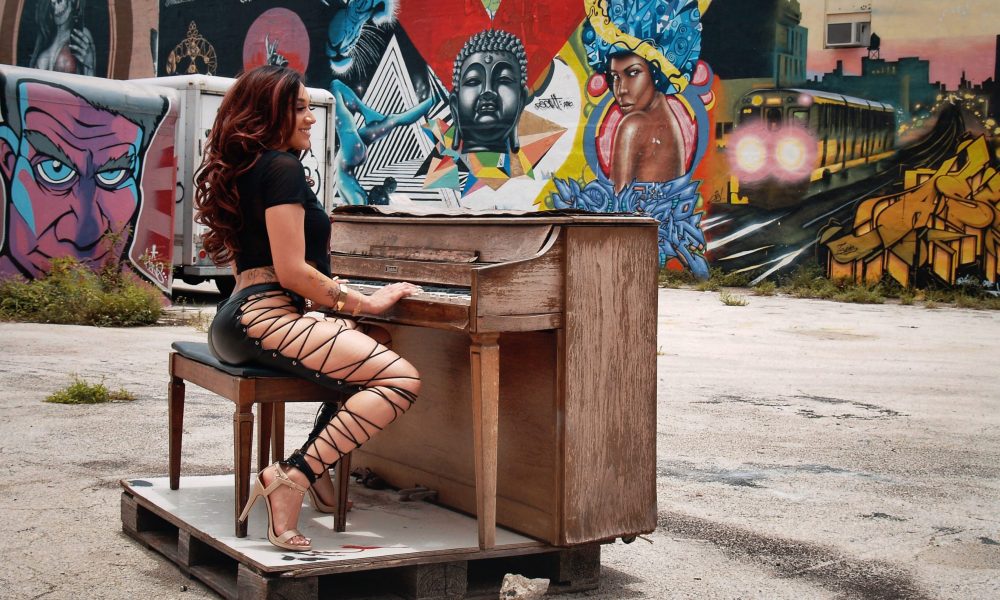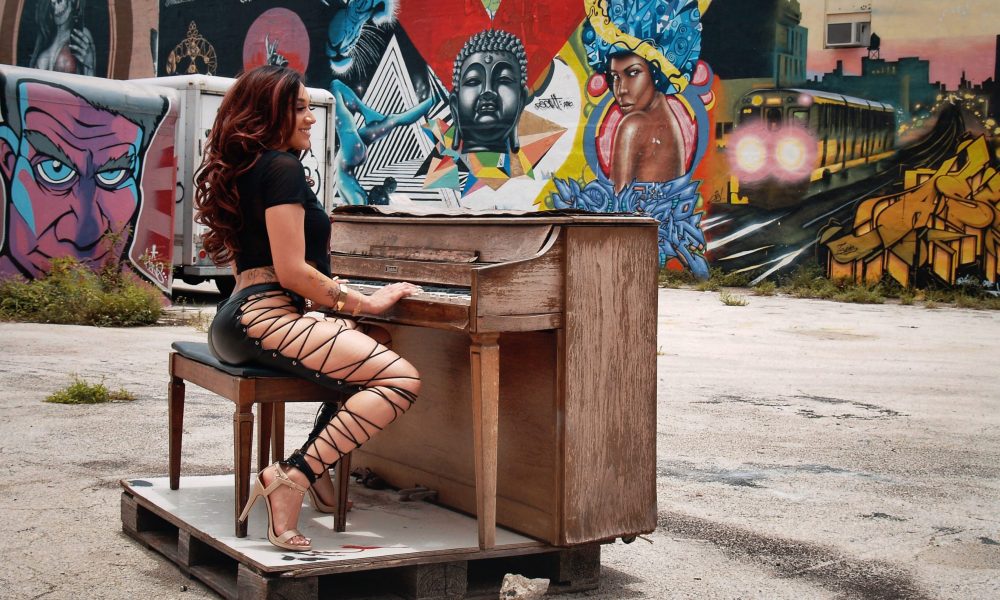 Today we'd like to introduce you to JazzM Tarver.
JazzM, please kick things off for us by telling us about yourself and your journey so far.
Yessss, My legal name is JazzM, which I believe describes my path on this artistic journey. I was named Jazz for the improvisational spirit my mother had while pregnant with me, and the "M" after my great grandmother, who always sang Spiritual Songs throughout my mother's childhood.
I was born and raised in South Florida by my fearless and independent mother who's naturally always had a love for music. I grew up listening to who we consider R&B music pioneers like Mary J Blige, Monica, and Anita Baker, to name a few. The mandatory Saturday morning family cleaning sessions at home were very soulful, to say the least, and would be the very place where I found my love for soul music. I feel as though I was blessed with the talent of singing since birth, but never considered music as a career until recently. I was what you would call a "Closet Singer," a timid yet gifted singer, who was more interested in perfecting the songs of other artists, than rather harness and manifest my own sound and artistry.
Giving birth to my beautiful baby girl forced me to shift my focus a bit to family life and being able to provide the world for her. Having her has been by far the toughest and most rewarding experience of my entire life. She's inspired me to turn my struggles and pain into strength and power, which has turned into a journey of bettering myself, for the sake of providing her a better childhood than I had. In order to truly "better myself," I had to really learn that "self-love" had to come first. Staying focused on who I was, what I want, and where I saw myself in the future. As my mind and soul would continue to grow, my perspective on life, who and what was important began to shift as well.
I started writing about my personal life experiences, and after a very short time, realizing that I had a talent for storytelling. It wasn't until an old friend saw the potential in me and introduced me to her cousin who had experience in the music industry and would help me birth my music career. Working 40 hours a week day in, and day out so that I can continue to support my daughter while learning the ins and outs of the music business and balancing the late night music studio sessions that go on into the morning which has been a bit hectic but music is truly my passion, so all my sacrifice has been well worth it. Pursuing a real life in music and the industry of it all meant I had to leave my social life alone and started to build on my future. I'm a strong believer that everything happens for a reason, and God is always on time!
So in 2018, I decided to share my talents with the world by using my voice to be heard, and it's only the beginning.
Can you give our readers some background on your art?
Being an artist is far from easy, but I am built from difficulty and made to accomplish any challenge that I face, and I've come to understand that nothing worthwhile comes easy, so I treat my craft like a marathon and work at it every day. My goal is that when people listen to my music, it sparks memories of the original pioneers of R&B, with a new JazzM take on it.
I released my first single "Selfish" August of 2018, alongside producer DJ 808 and a few months shot the Music Video for it and fell in love with the process. Shortly after I began taking vocal lessons and really dedicated myself because I knew talent alone wasn't enough to be successful in this industry, practice and work ethic are equally important. I want my music to touch the souls of my listeners, each listener feeling something different from the next, but a feeling nonetheless. After I released my single "Selfish," I began to catch the attention of R&B music fans in Miami and began to work its way up the East Coast. Im excited to have put out my second single "Lately," this past June and will be releasing the music video in the near future.
They say Music is the universal language of mankind… I plan for the entire world to know JazzM.
What would you recommend to an artist new to the city, or to art, in terms of meeting and connecting with other artists and creatives?
I can agree that the life of a creative artist, mastering your craft day in and day out can be a lonely road at times.
I try not to view it as lonely, I view it as an extreme focus on oneself, and I embrace the path that I'm taking because I know my work ethic and determination will pay off ten fold. When it comes to this path of sacrifice and hard work, it's important to realize, that not everybody is here for your journey, most will want to be apart of the destination the hard work got you. People like to come around once you've made it to the top, so I would advise anyone in my position and anyone thinking of making art a career, to make sure you're paying attention to the energy of others around you, and what their true intentions are.
Connecting with other artists can be as simple as genuinely reaching out and connecting. A lot of artists have ego and pride and traits that actually hold them back from success. If your energy and intentions are true, let's work !!
What's the best way for someone to check out your work and provide support?
You can support and find all my music on all major music streaming platforms.
Search "Jazz'M" and enjoy the vibes.
I'm currently in the studio recording new music every day, so be on the lookout for new records, collaborations, and visuals.
www.Jazzmslegacy.com coming soon!
Peace. Love. JazzM.
Contact Info:
Getting in touch: VoyageMIA is built on recommendations from the community; it's how we uncover hidden gems, so if you know someone who deserves recognition, please let us know here.