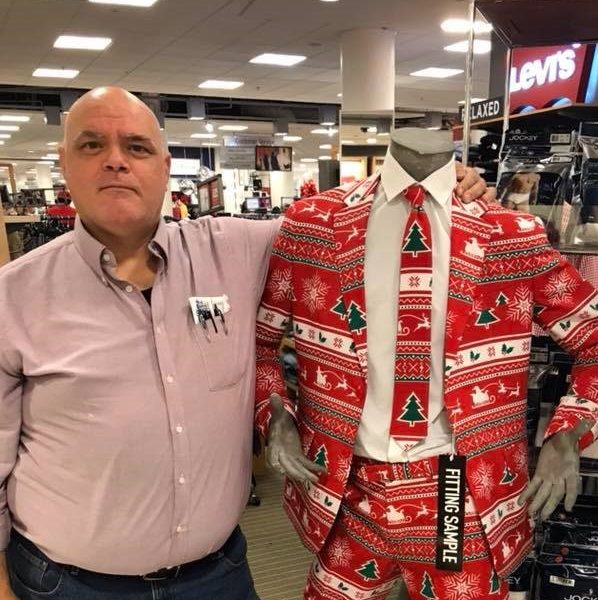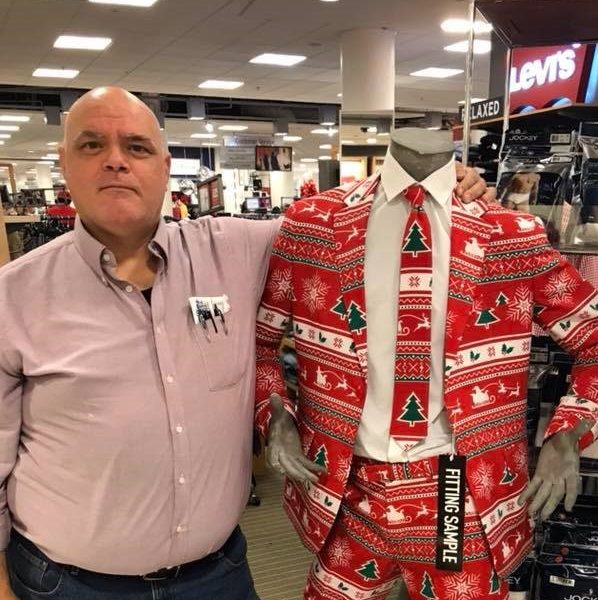 Today we'd like to introduce you to Ignacio Font.
Ignacio, please kick things off for us by telling us about yourself and your journey so far.
I was born in San Juan, Puerto Rico on August 18, 1962, the son of to two refugees from Cuba, Annie Swan Font and Miguel Font, an architect. Both lovers of art, Mom was all about Georgia O'Keeffe and Dad found inspiration in Modernist architecture. After being released as political prisoners, they left Cuba and ended up in Puerto Rico. A year later, I was born, the first of four children.
My first encounter with art was at the MOMA, on a family trip. In my memory, I am a chubby 10-year-old boy, an outsider in this world of art, as much of a stranger as in my normal everyday world; feeling left out, not unloved, just not belonging. Walking through galleries with no clue of where I am or what I am looking at, I gaze up and am surprised by a sense of warmth, embraced by a painting and filled with a feeling that "everything will be okay, you are okay." Looking back, the warmth of that work, the embrace and acceptance was, I believe, my introduction to painting. Upon our return home, I found two stretched canvases and paint and made my first two works.
The following year we moved to Miami. During my sixth-grade show-and-tell I tried in broken English to explain my paintings. Laughter filled the room. I was just eleven years old and definitely feeling odd man out, the outsider, a foreigner in a foreign land. That day solidified my artist fear and it would become the base and foundation of my work. For the next couple of years, I made nothing public; all of my works were under wraps. I was around 14 or 15 when I found the courage to create a piece as a gift for my Mom and she never laughed at what I made. That was my first step back to sharing my work. I kept making things for Mom and a few girlfriends along the way, knowing full well that they would not be unkind.
In 1980 I started college, studied art and made works to show.
I have not stopped for 38 years. Two marriages, one job and 5 kids later, I continue to paint, sculpt, photograph and curate exhibitions. In 2017, my wife and I moved our studios from our home to a warehouse space with a partner and we are happy to be "in it". The feeling of not belonging still haunts my paintings. I look forward to continuing to paint with thoughts of refugees, outsiders, places of comfort, the constant search for a place to call home, and the insecurity of not having a place filling my canvases.
Can you give our readers some background on your art?
My paintings start at the experiences and relationships that are a part of my life. A specific experience like an illness of a friend or family member, a feeling not belonging or a worried/concern creates an initial image/topic and that begins the process. Then the work begins to move towards a poem, a song, an image or color that is related in some way to the image/topic. The idea is that as the works comes to life it aids in processing the information, feelings, sensibilities and all over tone of the work. A bit cathartic but like a spell or prayer, with no guarantee of any specific outcome, it goes on trust and faith. At some point it becomes the conversation of painting, not directed but found, walking through the discovery of places, spaces, colors, marks, shapes, feelings, values etc. until it stops.
When I think about the viewers of the paintings my expectations are not of the hopes of what they will receive from the work but of the liberating aspect of a visual conversation an exchange, a genuine experience not directed or curated, free and open. In talking with anyone, my hopes for conversations is to have an exchange that it leads to growth. Personal experiences constantly outweigh the expectations I may have if I am not stuck at the expectation of an outcome to the experience. The work I make is as much for me, the maker, as for you, the viewer. Enjoy the visual conversation, walk through the work, get lost, find something – enjoy the experience.
Do you think conditions are generally improving for artists? What more can cities and communities do to improve conditions for artists?
The best part about being an artist is that making things and having others look at the work made. The best ways cities can help artists thrive is by securing the availability of spaces for artists to make work and live, help to nurture and create the artistic community and ensure a livable wage.
What's the best way for someone to check out your work and provide support?
My web site address is www.ifontart.com. My studio is at Warehouse4726 (4726 SW 75th Avenue, Miami FL 33155) in the Bird Road Art District. The best way to support any artists is to make sure they are financially stable and have a place to do their work. Financially supporting artists allows for the artists to have a place and time to make work.
Contact Info:
Getting in touch: VoyageMIA is built on recommendations from the community; it's how we uncover hidden gems, so if you know someone who deserves recognition please let us know here.