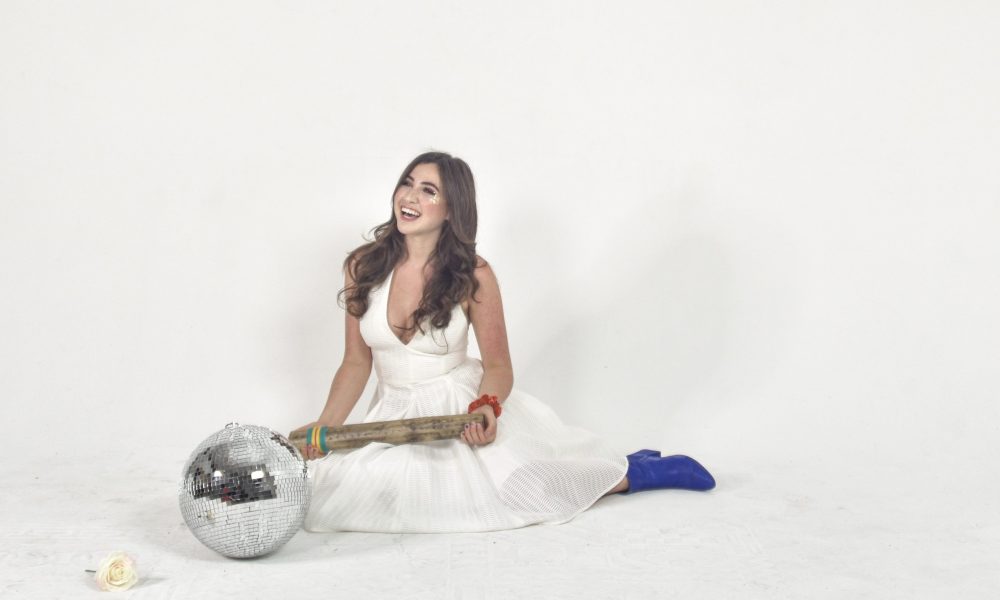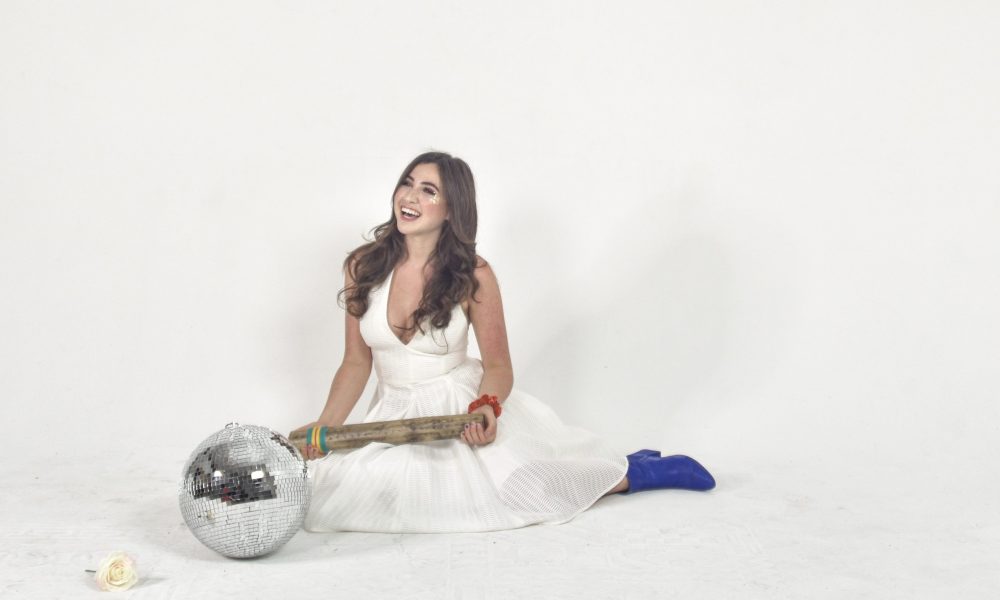 Today we'd like to introduce you to Haley Fishberger.
Haley, please kick things off for us by telling us about yourself and your journey so far.
I've been writing and performing original music since I was 9. It always felt like a necessary part of my existence.
I feel like my songs have grown up with me; each one captures a certain moment of my life. Of course, it definitely documented every single crush I've ever had, but it also documented the way I evolved into the person I am today. The older I got, the bolder I became. I had the realization that in order to be the artist I wanted to be, I had to take risks.
I was born in New York and moved to Miami when I was 13. I always joke about how Miami gave me the "zest" I needed to thrive. At first, booking gigs was the most frustrating process…until the frustration motivated me to be way more persistent. I started emailing venues ten times, sometimes every week for a year. I'll never forget the feeling of successfully booking my first gig. Being my own manager can be crazy at times, but it's so rewarding.
The more gigs I played, the more I fell into my artistic identity. I really started to own my fusion of genres and embrace my combination of sweet and edgy.
My absolute favorite gigs are the ones where people tell me they relate to the messages of my songs. I believe that artists should always build each other and their audiences up. My constant goal is to empower people through my lyrics and melodies.
This past year was full of cool projects. The "Hazel Eyes" track was a big release for me. The music video was made possible by the awesome connections I've made so far in Miami. Co-directing and starring in the video was probably the most fun project I have ever worked on.
I'm currently studying Media Writing and Production at the University of Miami's Frost School of Music. I'm endlessly grateful for my experience so far. I've met such inspiring people and made tons of memories worth songwriting about.
I know my story has just begun, and I'm excited about what 2019 brings.
Can you give our readers some background on your art?
First, life gives me a certain event or feeling that sparks an idea.
I'll get my journal and write down literally everything that comes to mind when I think of the situation. This helps me be honest with myself and avoid overthinking.
I used to begin most of my songs at the piano or playing around on the guitar in my room.
Now, I pretty much write anywhere. Weirdly enough, one of my favorite places to write songs is in the shower!
Some songs happen in a couple of hours. Others take a year. I've learned to trust the process.
For me, the melody is everything. It's what breathes life into the story. When I'm creating, I need to physically feel something from my melody in order for the song to thrive.
I'd say my music is power pop with a jazzy twist. Lately, I've been experimenting with electronic elements to spice it up.
I write songs and perform to feed my soul. How else would I cope with love, heartbreak, and music industry drama?
There have been many times where creating music felt like the only resolution; it provided the feeling of closure.
While I create music to empower myself, I am even more empowered when I see the way it affects other people. I love to watch the way someone's face lights up when I sing a bold, surprising lyric. I love to watch my friends mouth the words to their favorite songs. I love hearing that someone listened to my music to feel more badass.
The most important thing to know about my music is that it's raw and honest. It was created to make a difference in this world.
Any advice for aspiring or new artists?
So much time is spent worrying about if you're on the right path; so much energy is wasted towards "climbing the industry ladder." The truth is, there is no correct path. Trust your gut, and don't let overthinking the get in the way of actually doing what makes your soul shine. Stop comparing yourself to other artists; make friends with them and inspire each other.
Enjoy the journey. Make the best of every gig, even the super bizarre, grungy ones…they give you funny stories.
I wish I knew from the beginning that I always had the power to manifest my success. Why the hell would you let record labels or live music bookers decide whether or not you're "good enough?" It's your life; it's your art; it's your passion. Take control.
If you want something, you have to believe with your whole entire being that you will obtain it.
Be kind to yourself. Meditate. Dance. And watch Mamma Mia 2.
What's the best way for someone to check out your work and provide support?
People can listen to my music on all streaming platforms, including Spotify and Apple Music. They can watch my newly released music video for "Hazel Eyes" on my YouTube channel.
My website also has info about me and my upcoming projects.
They can support my work by jamming to my music, sharing it with their friends, and coming out to shows!
Follow me on Instagram and Facebook to stay updated!
Links:
Website: https://www.haleyfishberger.com.
"Hazel Eyes" Music Video: https://youtu.be/qHlbU63HxN8
Instagram: @haleyfishberger
Facebook: @haleyfishbergermusic
Youtube Channel: https://www.youtube.com/c/haleyfishberger
Spotify page: https://open.spotify.com/artist/64MMGlyhcIxoyW5Hf4kTAb?si=_4jH0_TdT6qbnkBXrgNzOQ
Contact Info:
Image Credit:
Liz Campos
ARIANATERAN
Joel Enamorado
Lui Vigo
Joe Blandon (The Sleeping Sparrow Photo)
Getting in touch: VoyageMIA is built on recommendations from the community; it's how we uncover hidden gems, so if you know someone who deserves recognition please let us know here.