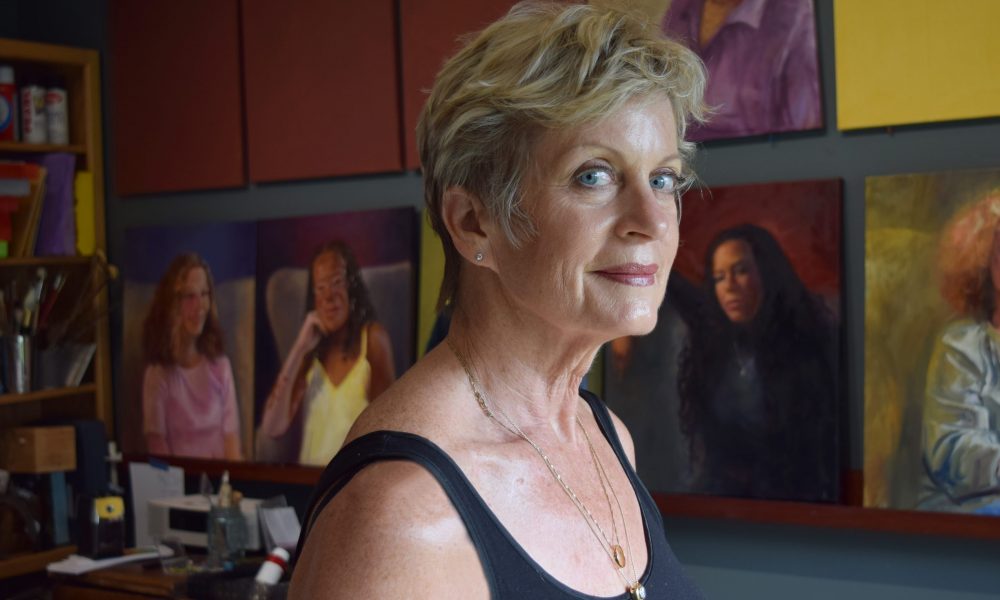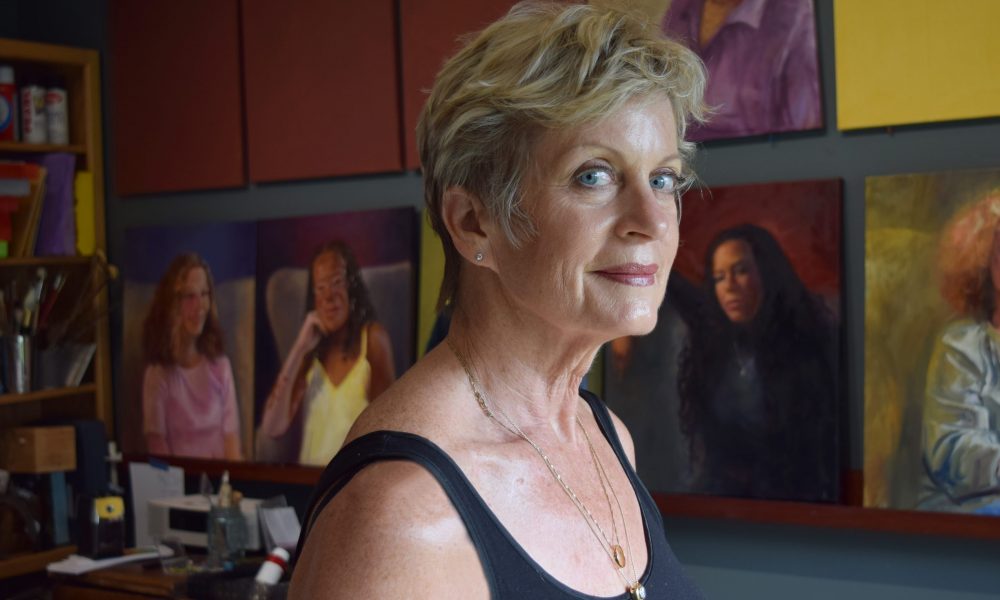 Today we'd like to introduce you to Elizabeth Reed.
Elizabeth, please kick things off for us by telling us about yourself and your journey so far.
I have always been drawn to adventure. I was born in 1956 in Honolulu but grew up in a suburb outside of Chicago. While presiding as the oldest of 5 children, my babysitter happened to share her incredible sketchbook. I fell in love with drawing at eight years old.
I majored in fine art at The University of Kansas for two years. Then returned to The School of the Art Institute of Chicago as a degree student in drawing and painting. Barbara Rossi's drawings and Rhea Morton's paintings were my greatest influences. This coincided with my parent's divorce and the withdrawal of my academic funding.
About this time, my mom bought a sailboat. Sailing absorbed my life. I sailed from Chicago to Florida on a 25-foot sailboat. My marine canvas shop, Watercolors, was my life for ten years. I sailed the Caribbean and worked on incredible yachts while I lived aboard a 32-foot sailboat. I painted watercolors of the ports and people from my travels.
I married the smart guy who worked on big ships, not yachts. We moved to Seattle, where I finished my BFA in illustration at Cornish College of the Arts. Sharon Mentyka was the graphic design teacher who pushed my conceptual brain. Jan Hart studied botany and architecture before becoming my watercolor mentor. James McMullen from pushpin studios in NYC was my watercolor hero. (I own all his books.)
Moving moving moving. After a few years in Florida, our family moved to the Norton Farmhouse outside of Bishopstone, East Sussex, England. Life drawing and painting introduced me to fellow artists. Brighton Independent Printmakers leased me studio time with a supportive tribe of artists. My knowledge of historic art and culture grew while exploring the continent.
After returning to the US, I experienced Lee Bontecou's Retrospective at MCA Chicago. Bontecou meshes nature and machines by identifying similar forms. Her drawings, sculptural paintings, and mobiles influenced my drawings and paintings. Life drawing discipline was still my stabilizer.
I started teaching drawing and painting at these local schools. The Coral Springs Museum of Art, The Armory Art Center, The Boca Raton Museum School, and ArtServe. While at The Armory Art Center, I assisted Steven Assael in his drawing workshop. I have studied life drawing and painting from him since.
Collaborations include The Sister Cities International Cultural Exchange Web Site. Connecting local artists, musicians, and actors to Gold Coast City, Australia's web site. I was Treasurer for the National Association of Women Artists Florida Chapter and exhibit with them locally and in NYC. I have facilitated Steven Assael's drawing and painting workshops at local art schools.
My husband's career as a marine salvage consultant has presented incredible travel opportunities. I have had the opportunity to travel to Italy, Dubai, and Singapore to list a few. From these experiences, I have learned that most people want the same things. Peace, food, comfortable housing, and a chance to practice their culture and religion.
Drawing and painting are like life. The biggest challenge is to comprehend the gestalt. I am now pursuing The FAÇeADE project. I am painting my community from life while recording their stories. The exhibition proposes to spotlight our similarities. It has been very well received. I hope to travel the world for results.
Can you give our readers some background on your art?
The world bombards us with a glut of images and information every day. I am attracted to the overlapping boundaries of differing ideas, cultures, and experiences. Distinguishing similarities between disparate visual and cultural elements make the unfamiliar familiar.
Visual Archaeology Series
The whimsical graphite compositions in this series distinguish similarities between disparate visual elements. My intent is to address the relationship between humans and nature. I draw from my extensive sailing experience. Realizing the ocean's power in relation to our relative insignificance honors this balance.
The FAÇeADE Project
I made the decision to paint people while I was traveling. I am now challenging myself to paint and draw from life. Working from life demands time and lots of practice. Light changes and people move and laugh and sometimes sleep. I hope to travel the world with The FAÇeADE Project.
Our digital world graces us with immediacy. Social media manufactures the most fabulous façades. The best way to understand someone is to communicate face to face. The time taken to paint from life is a unique opportunity to understand a person's spirit.
The FAÇeADE project proposes to understand our community through painted portraits. What will the collection of portraits say about us? My exhibition of these portraits intends to weaken façades and strengthen similarities.
Everyone has a story. I am looking for models who have the patience and willingness to pose for a portrait and tell their story. An ideal painting session consists of 20 minute poses divided by relaxing breaks. A comfortable session lasts three hours, but we can adjust this around your schedule. I request at least two sessions as well as your input from topics of conversation. Your portrait and story will join the FAÇeADe Project as a piece of the puzzle that defines our community.
What would you recommend to an artist new to the city, or to art, in terms of meeting and connecting with other artists and creatives?
I have found life drawing groups wherever I have traveled. Always kindred souls. This is an immediate entry into the local art community.
Artists as Entrepreneur workshops at ArtServe every summer.
So much going on in South Florida.
Teach. Share. Show. Social Media.
Artists love to share information!
What's the best way for someone to check out your work and provide support?
Please see my social media sites for the exhibition time and dates for The FAÇeADE Project.
Contact Info:
Website: elizabethreed.net
Phone: 954-471-8001
Email: blueye1@mac.com
Instagram: elizabethreedstudio
Facebook: Elizabeth Reed Paintings and Drawings
Image Credit:
Elizabeth Reed
Getting in touch: VoyageMIA is built on recommendations from the community; it's how we uncover hidden gems, so if you know someone who deserves recognition, please let us know here.