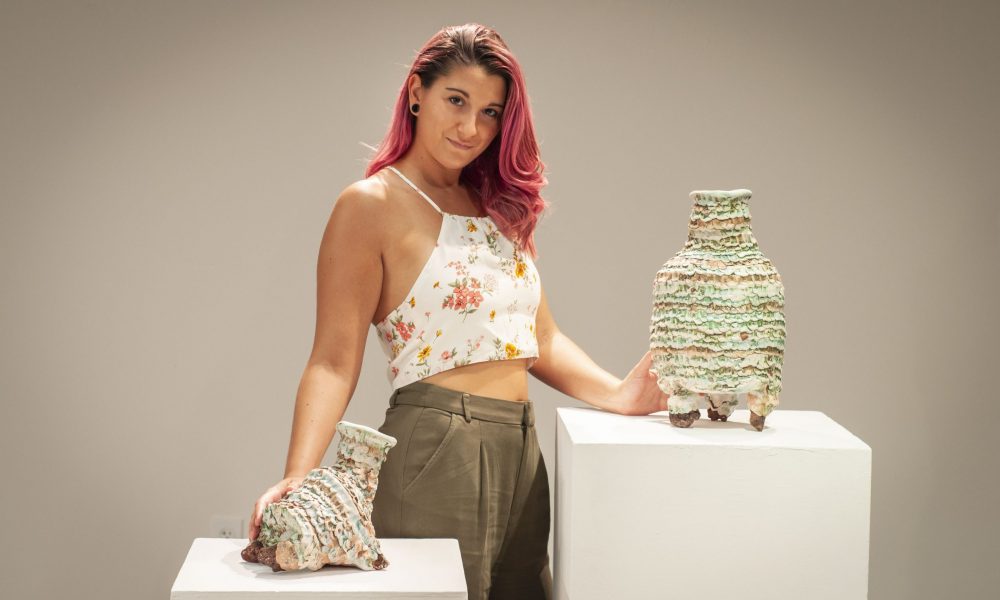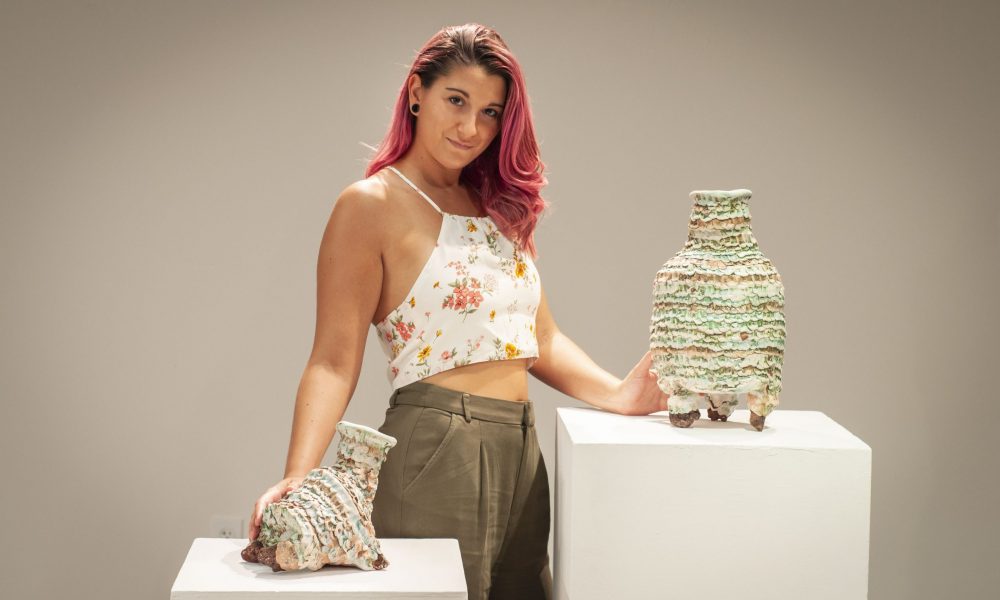 Today we'd like to introduce you to Elizabeth Guignino.
Elizabeth, please kick things off for us by telling us about yourself and your journey so far.
I grew up in a small town in the suburbs of Connecticut. My parents were educators in the same town, and as a result of their early hours, I spent much of my younger days before and after school, in the care of a wonderful woman who had an incredible backyard to explore. My earliest memories are of the chickens we fed and the eggs we gathered every morning. I played in the woods and stepped on puffball mushrooms, watching them explode and spread their spores into the air. I was fascinated by the natural world around me. This extended into my teen years when I was old enough to be home alone after school, instead of going into the house, I went into the woods and explored beaver dams and climbed trees.
This fascination helped me thrive in the sciences in school. I loved learning. I loved understanding how things worked. My search for understanding eventually lead me to the human body, the mechanics, the biology. My first degree in college was actually not art. I first went to school to pursue the biological sciences with a concentration in Athletic Training, a form of acute rehabilitation for athletes. I completed this degree but had already felt this paths inadequacy for my happiness. I struggled for a while, soul searching, trying to understand what was missing. I finally came to creativity, I needed to learn but I also needed to create, to explore something for myself, not just study answers that were already discovered. So, I went back to school, started all over and got a second degree, this time in art. I came to ceramics as a standard requirement for the degree, but immediately fell in love. This was a medium that was both creative and technical, encompassed both art and science. I had an incredible teacher and mentor who pushed me to learn outside of class. He fostered my skills in clay but also taught me to run a studio, fire kilns, fix kilns, make glaze etc. This was it for me.
I could create art, bring something to life, but also explore the science of glaze calculation, the electrical troubleshooting of a kiln, and all of this fulfilled me. My mentor also instilled in me a love of teaching at the college level. The creative freedom of it, and the joy in watching other students fall in love with the medium too. Now I am in year two of a three-year Master of Fine Arts program for ceramics at The University of Miami. My personal work is growing and I am learning more about myself than I ever thought possible. While the city of Miami has many great attractions, I am still most happy exploring the beaches on Key Biscayne or getting lost in the nature reserves at Matheson Hammock. Nature is still a huge part of my life and a large part of my work. I look forward to the day when I can settle into a life of creating and exploring, and fostering the learning of my own eager students.
Can you give our readers some background on your art?
My work is about the process of creating, the processes of nature, and my personal relationship with nature and its lessons. My background, my training, is in pottery. Attention to form, and a connection to the history of the ceramic tradition makes the vessel an important theme. The vessel or vase is interesting in that, on one hand, historically it is utilitarian, made for use, to hold water, grain, ashes etc. and more contemporarily, can be seen as a metaphor for the body. The idea that this material, the clay, holds space, an immaterial void, can be related to the concept of mind/ body or body/ soul. Not to mention the technical names for the parts of the vessel are parts of the body; shoulder, belly, foot etc. This relationship the vessel has to the body is why I continue to use it as a starting point for my work. The process of creating the form also plays a huge role, it is where I draw satisfaction and purpose.
The larger the vessel grows the more the piece draws physical strength from my own body. This give and take relationship, the dialogue I have with the earth in my hands, fosters and sustains my connection to the medium of clay. Beyond just the creation of the vessel are the concepts of nature and the inspiration they provide for me. I find myself drawn to the natural processes of fungi. As I mentioned earlier, my earliest memories are of my discovery of mushrooms and fungi in the woods and being fascinated by their abundance and oddity. I didn't know then how much I would relate to their function in the natural world and how they would play a role in how I thought about life. Fungi are little digesters of decay, they feed on what we would perceive as negative and turn it into fertile soil, they bloom into spectacularly colored life in the presence of adversity. Not only do I find this relatable on a personal level, but I feel it is a basic human principle as well, the will to live, to keep pushing through tragedy and misfortune. To start over.
Do you think conditions are generally improving for artists? What more can cities and communities do to improve conditions for artists?
Life is certainly not easy for an artist. We don't choose this life because it is easy, we do it because it is what we have to do. There is a trend away from the arts in our society and towards productivity, business, technology and this is changing our way of thinking about the world. While advancement is important, so is culture, a sense of belonging, the recording of the human condition, the fostering of another type of intelligence through the arts. This can be achieved through education, outreach programs, community events etc. but all of this requires funding.
More grants should be made available to artists and educators who want to keep this culture alive. More funding from our government to the arts and the education of the arts. More funding to the arts at the college level to continue to put well educated, successful artists out into the world. The conversation needs to change from art as a hobby to stressing the importance of art in our culture. We may not be doctors or lawyers or politicians but we play a vital role in keeping humanity alive.
What's the best way for someone to check out your work and provide support?
Right now, because of my time devoted to the MFA program, my biggest presence is on my Instagram page; Elizabeth_Guignino_Ceramics. I post about anything relevant to events and shows I am participating in on that page. I will sell work through the University of Miami Ceramics Department at the Beaux Arts Festival and potentially the University of Miami Art Gallery during Basel.
Contact Info:
Instagram: Elizabeth_Guignino_Ceramics

Image Credit:
Elizabeth Guignino
Getting in touch: VoyageMIA is built on recommendations from the community; it's how we uncover hidden gems, so if you know someone who deserves recognition please let us know here.