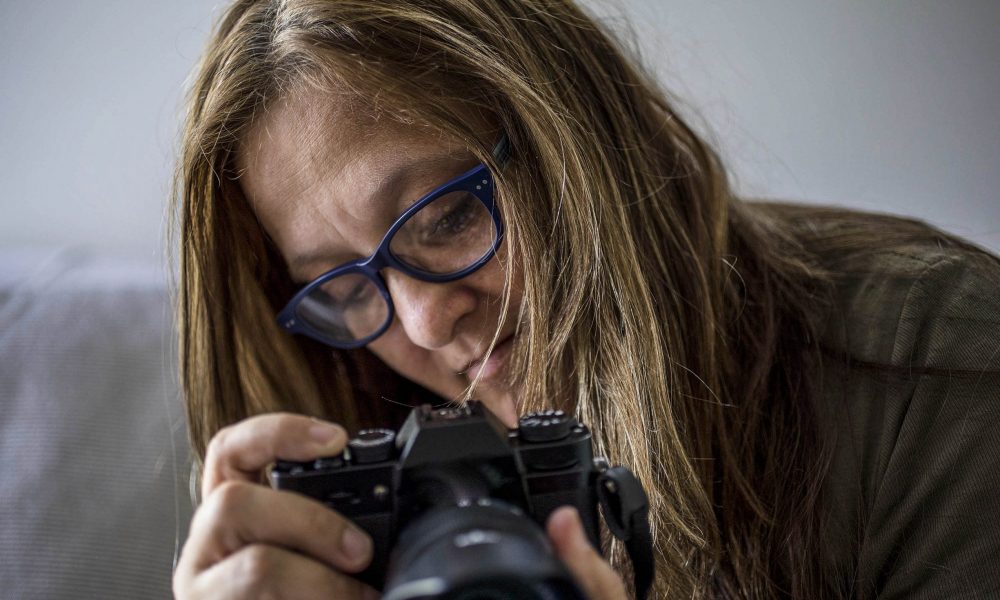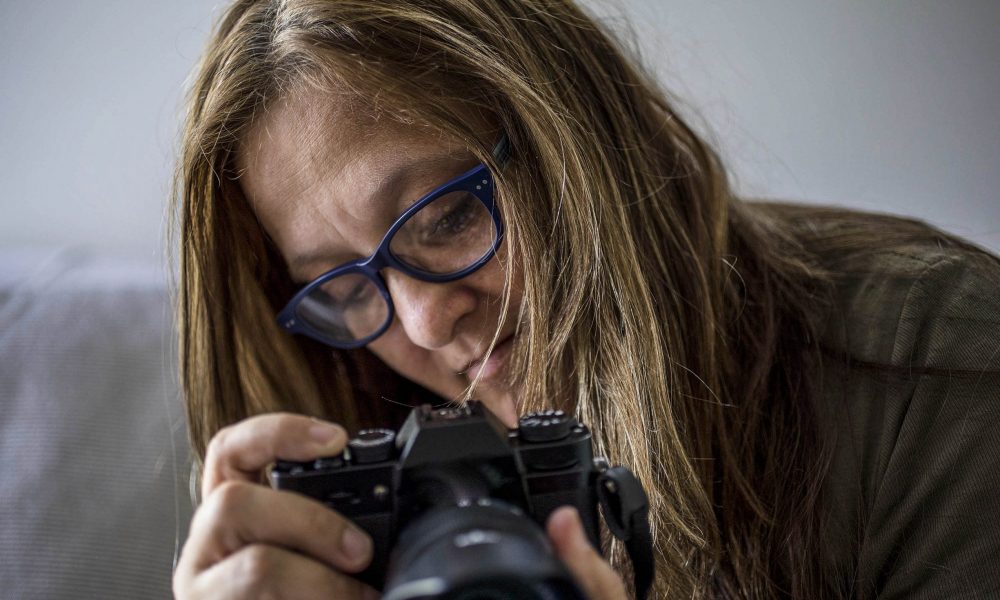 Today we'd like to introduce you to Amalia Caputo.
Amalia, please kick things off for us by telling us about yourself and your journey so far.
I began taking pictures when I was 15 years old when I decided that everything in my life somehow needed to be documented. Unfortunately, film photography at the time was not as inexpensive as digital is nowadays, so I had to limit the scope of my documentation effort and think hard about each frame I took. Initially, I began by building a visual diary of my life as a high school student but soon discovered that there was much more to the act of photographing than a mere snapshot of an object, a moment, a person. I then started to look at things around me such as nature and inanimate objects with a different "eye," finding human shapes in trees, for example, and thinking about constructing images instead of just capturing them. I come from a family of scientists, so I was greatly inspired by all the books of anatomical charts, microscopic photography, and nature that were around. In my work, I still go back to reflect upon nature and incorporate it into my work quite often.
While finishing my career as an Art Historian at the Universidad Central de Venezuela, I took formal training in photography under the tutelage of an amazing master and artist, Ricardo Armas, who taught private seminar photography and darkroom courses from his studio in Caracas. The darkroom and its magic captivated me from the first day and, progressively, I began thinking about photography in quite a different way. It evolved progressively into a path of multiple ideas, making connections and even reflecting on how we relate to memory and our notion of photography itself.
After graduating from university, I began to showcase my work in my hometown, Caracas. While working as a full-time photographer, I became the Photography Department's Coordinator at the Museum of Contemporary Art, also writing about art and photography for different media, including magazines and art journals. Soon after, I won a Fundayacucho-Laspau scholarship to earn my master's in fine arts degree in photography at the New York University/International Center of Photography and have been showing my work and writing about art and photography ever since.
From New York, I moved to Barcelona, where I lived for a decade while raising my children and continuing to work in the arts. I shared a studio and taught art and photography while working as a photo editor and writer for a large publishing house. In 2003, my family and I moved back to the US and established our home in Miami where I continue to produce and showcase my work; I also write about art and artists in different media; collaborate with art institutions and private galleries; freelance as an editor for various art publications; and occasionally curate art exhibitions. I am fortunate in that I get to work and develop my artwork in the same field I am passionate about!
Can you give our readers some background on your art
I make large-scale photographic installations, photographic series, and videos. I usually research extensively before shooting and/or collecting the materials that I need to capture through my photographs and videos. I think mostly about memory while exploring the ultimate tool for recalling, the photographic camera. My work is rooted in the need to build mental and visual "archives" that prompt thinking about how we build memories, how we connect with our history and build new ones.
I am also keenly interested in art history and how we connect our own personal stories with this history, along with the exploration of identity, individually and globally, as a woman and a Latin American artist. Issues of womanhood, gender, feminism, domesticity, roles are of great interest. In addition, because I have been unable to return to Venezuela due to the existing dictatorial regime, some of my work is permeated with notions of exile, oblivion and the construction of archives.
Most recently, I have been interested in building large-scale photo archives that emulate "scrolls" (similar to what we see them through social media platforms) concerned with how we relate to photography today. With the evolution of photography from a medium to a language, I explore how we live with a doppelganger of images that co-exist massively in a parallel digital realm. I have built large visual atlases of these ideas and hope to continue my research into the topic. My current work stresses the importance of photography, and it's tight relation in terms of the construction of language, symbols, and metaphors. I am interested in the idea of photography and how its continued presence manifests in our psychological realm, and how printed images and their physical accumulation emulate digital flows/streams are more powerful than the digital streams that are ephemeral, impermanent. I am particularly interested in that moment of recalling what you already know, and how your memory kicks in when observing photographs and connecting a series of images in your brain. The printed image reclaims itself as a symbol for collecting personal and collective memories.
My artwork stems from the absolute passion that photography is in my life. I am captivated by its flux and mutability, by its theoretically and philosophically charged being and the way it intersects with our lives from the private to the public, in all realms of everything human as the ultimate expression of what we are, how we feel, what we think and do. It is my hope that when people look at my work, they are able to connect the images with aspects of their own lives, that they can somehow feel some kind of emotion or at least to have an experience, and that it allows them to relate with whatever thematic thread I am dealing with at the moment. I hope to foster real connections that allow the public to negotiate with the live experience of printed photography, as opposed to digital streams, with the goal of establishing a lasting visual conversation with the public. Hopefully, I can move a piece of the viewer's life, even if in a very subtle way.
How do you think about success, as an artist, and what do quality do you feel is most helpful?
The notion of success as most people understands it is an illusion. This falsely established idea that to be successful means you will be recognized and attain prosperity is just to make you run the rat race, and while you're at it, to lose all sense of liberty and independence. For me, to achieve success is to be able to work in your work or whatever it is that you love doing with liberty, independence and free from commercial constraints and ties. Of course, one wants to be economically successful, and hope that our work is recognized, but the exercise of freedom and autonomy is for me, crucial. I am grateful to be an artist and get to think about things that interest me and solve my art problems my way. My work is not always characterized by a particular format or style, and it evolves or changes according to what I describe as the path I need to take to get from A to B. Sometimes I work with the body, other with objects, art history, collections of things, archives or nature, and I am happy that way. I don´t feel the need to feel constrained by a self-imposed style nor due to the expectations that others may have on my work. This, for me, is a success, it might not be the easiest road, but its mine.
What's the best way for someone to check out your work and provide support?
At the moment, I am showing my work at the Annex/Spinello Projects, with a collective exhibition named RCS 51-75 (Rocking Chair Sessions) that reunites artists that have been interviewed by the Baba Collective. I will have an upcoming show at the Museum of Contemporary Art (MacZul) in Maracaibo Venezuela, sometime this year, but I don't recommend the trip as of now, due to turbulent socio-political conflicts that we hope will be solved sometime soon.
Contact Info:
Website: www.amaliacaputo.com
Email: amalia@amaliacaputo.com
Instagram: @amaliacaputostudio
Facebook: Amalia Caputo
Twitter: @amaliacaputo
Image Credit:
Portrait of Amalia Caputo by @OriolTarridasPhotography, 2o18
Photo 1
Memoria del Olvido, 2013,
Archival pigment print, 20 x 30 inches
Photo 2
A bucket full of tears, 2014
Archival pigment print, 20x 3o inches
Photo 3
Nature Mort, 2017
Archival pigment print, 28 x 48 inches
Photo 4
Cuenco, 2012
Archival pigment print, 30 x 40 inches
Photo 5
Cocoon, 2017,
Acrylic thread, knitted, dimensions variable
&
Banquet, 2017
Archival pigment print, 28 x 48 inches
Installation shot by @OriolTarridasPhotography
Photo 6
Feminae, 2018
An ongoing collection of 4 x 6 C-prints, dimensions variable installation
Photo 7
Dolus, 2018
Installation of 3 large scale photographs on canvas, dimensions variable
Installation shot by @OriolTarridasPhotography
Photo 8
mutatis mutandis, 2018-ongoing
Installation of variable dimensions, scrolls printed on canvas and banner, dimensions variable
Installation shot by @OriolTarridasPhotography
Getting in touch: VoyageMIA is built on recommendations from the community; it's how we uncover hidden gems, so if you know someone who deserves recognition please let us know here.