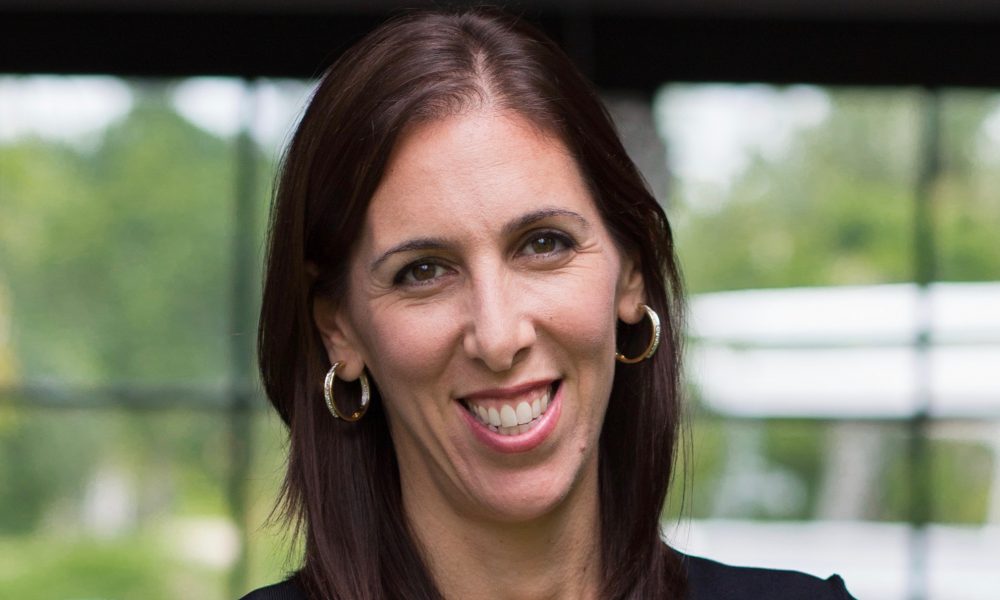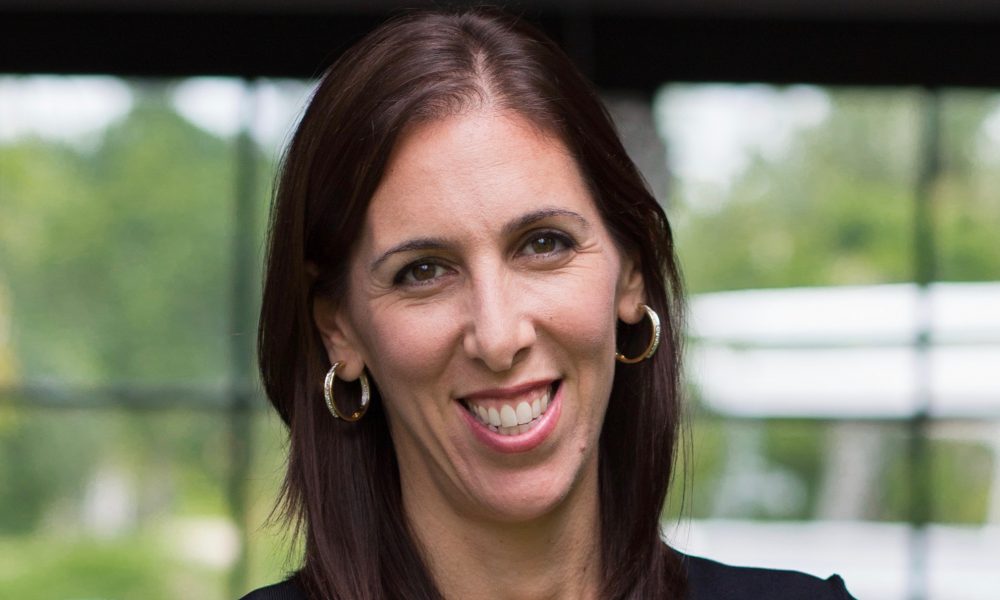 Today we'd like to introduce you to Mara Geronemus.
Mara, please share your story with us. How did you get to where you are today?
I started out on a traditional path at a big law firm, first in New York and then in Miami. Never in a million years did I imagine I would end up with my own successful law firm, offering concierge in-house services to entrepreneurs and small businesses.
After graduating from NYU Law School, I worked as a litigation associate in a big NYC law firm. My experience was very typical. I was one of many first-year associates, working long hours, late nights and weekends. It was stressful and overwhelming.  After two years, I decided to move to Miami. I had never lived in Miami before, but I was familiar with the area. I joined the Securities Litigation department at Holland & Knight's Miami office. The hours and environment at H&K were significantly less intense and more enjoyable than NY.
But I still wasn't sold on big firm life, and I was never fully comfortable with the combative and confrontational world of litigation. Shortly after having my second child, I decided to change direction and pursue estate planning. I left the firm intending to start classes at the University of Miami School of Law, but shortly after leaving, my plans took an unexpected twist that set me on the path that ultimately lead me to where I am today. An opportunity arose for a part-time, in-house counsel position at a private equity firm. The firm was based on Miami Beach, only ten minutes from my house. And, most importantly to me at the time, the schedule was flexible and afforded me the opportunity to spend more quality time with my young kids.
While on maternity leave after having my third child, I decided to explore the unchartered territory of working as a solo practitioner. With three young children, I was struggling with how to continue to practice law, in a way that worked for me and my family. I wanted to be available for school pick-ups and after-school activities, and also to pursue other interests in the community. I was volunteering at my kids' school, and enjoying the connections I was making with the other moms, and with giving back to the place that had become a second home to my children.
As I started my new law practice, I quickly discovered a need among small and growing businesses for high quality in-house legal services at reasonable prices. Most small businesses couldn't afford the expensive hourly rates of big law firms or didn't have enough of their own consistent business to justify having their own in-house counsel.  I focused my practice on supporting these small businesses, and I immediately found a sense of excitement that I had been searching for my entire career. I finally felt like I was making a difference for my clients and providing a meaningful service that they could not otherwise find anywhere else.
In addition to the flexibility that comes with practicing on my own terms, I have also been able to devote substantial time to developing meaningful leadership positions in my community. I currently serve as the Board Chair of my children's school, Lehrman Community Day School. I spend a significant amount of time volunteering at their school and also serve on other Boards in my community. Supporting these organizations has been a rewarding part of my journey, and something I would never have had an opportunity to pursue if I had not gone out on my own.
Great, so let's dig a little deeper into the story – has it been an easy path overall and if not, what were the challenges you've had to overcome?
My road has taken many twists and turns, but I have learned so much along the way. In the end, the ability to practice law on my own terms has been worth every bump in the road.
The biggest challenge has been shifting from simply practicing law to also managing a business. As a law firm associate, I was spoon-fed cases and clients. I didn't have to find my own work. I only had to show up to the office every day, bill a bunch of hours, and collect a paycheck. But, out on my own, work is not magically waiting for me on my desk when I arrive each morning. And paychecks do not automatically appear each month. I am constantly pulled in 100 different directions, often spending more time managing the business, marketing and pitching clients than actually practicing law. I never realized exactly how much time and attention is required to run a law firm – even a law firm of just one.
I recall one of the most pivotal moments in my early career was returning to work after maternity leave after my first child was born.  During a performance review, I was told that I would need to work harder after coming back from maternity leave. At that moment, I remember feeling that there was something really wrong with being treated as if I had done something bad, or gotten away with something special, by being out on maternity leave. But, the message was clear – I would need to step up my game and work a lot of hours to compensate for the time that I had just spent at home. It was at this moment that I knew deep down in my bones that there had to be a better way for me to practice law.
Like all working moms, I struggle with juggling the needs of my family, my clients, and my community responsibilities. Most days, it's hard to find what feels like a true "balance." Often, I feel torn because I can't give any one part of my life 100%. When I'm with my kids, my mind wanders to all the work I need to do. And, when I'm at work, I'm thinking about my "to do" list for my family.
But, despite the constant push-and-pull between work and home, most days, I feel good about the dance.  I'm able to jump seamlessly from a board meeting to a client conference call, to the baseball field for a little league game. In these moments, I'm particularly grateful for the freedom to practice law a way that works for me.
What keeps me motivated is the freedom to work with clients who I love and the flexibility to work on my terms. I often work way more hours than I did as a law firm associate, but the days never feel long, and the work is never tedious. Working with small, creative businesses and entrepreneurs is inspiring, and I am grateful for the control I have over my schedule. It's a benefit and a luxury that I never thought I would experience as an attorney.
Please tell us about Geronemus Law.
Geronemus Law provides concierge in-house legal services. Many businesses are overwhelmed by the process of hiring an attorney. Geronemus Law provides a solution. We offer a dedicated, in-house attorney without the cost or commitment of employing someone permanently. We are straightforward and affordable, offering full-time access at part-time prices.
We work with companies of all sizes and industries. Whether your business is finance or fashion, social media or sales, you can count on us to address all your legal needs. Regardless of the size of your business or project, you receive priority access and availability.
What I love most about what I do is supporting small, creative businesses, and giving them the same access to high-quality legal services as bigger companies. Many of my clients have never had their own in-house attorney before, and for these businesses, my services have a huge impact, helping them to grow and adding an image of professionalism.
I especially love helping businesses run by working moms. I am passionate about supporting women in the workforce, because even in our modern society, there are demands and expectations that make it difficult for women to work and raise a family at the same time. Oftentimes, working moms create "side-businesses" which they treat more like hobbies than legitimate businesses.
My goal is to provide these women and their "side businesses" with access to their very own attorney to legitimize their businesses and turn them into profitable, reputable companies. My services range from preparation, review and negotiation of contracts and agreements to providing legal advice on any aspect of daily business operations.
I also offer maternity leave coverage to take over for a company's regular in-house counsel while they are on leave. During this time, I step into the shoes of their regular attorney so that the business can continue to operate without interruption or delay. It's a win-win for the business and the new mom on leave.
Do you look back particularly fondly on any memories from childhood?
As a child, I loved to swim, so my favorite childhood memories involve growing up in South Florida and spending weekends at the beach. I loved the feeling of freedom that came with splashing and swimming with friends and family, walking along the beach and playing in the sand. I have fond memories swimming in the ocean for hours on end, and feeling sun-kissed and happily worn out at the end of a long day at the beach.
Contact Info:
Address:

 350 Lincoln Rd., floor 2 Miami Beach, FL 33139

Website:

 

www.geronemuslaw.com
Phone:

 786.877.8737

Email:

 

mara@geronemuslaw.com
Image Credit:
Courtney Studios
Jody Gross Photography for my main photo
Getting in touch: VoyageMIA is built on recommendations from the community; it's how we uncover hidden gems, so if you know someone who deserves recognition please let us know here.