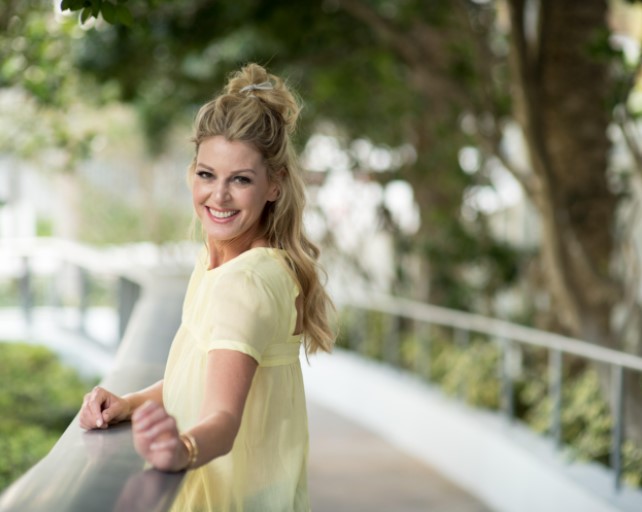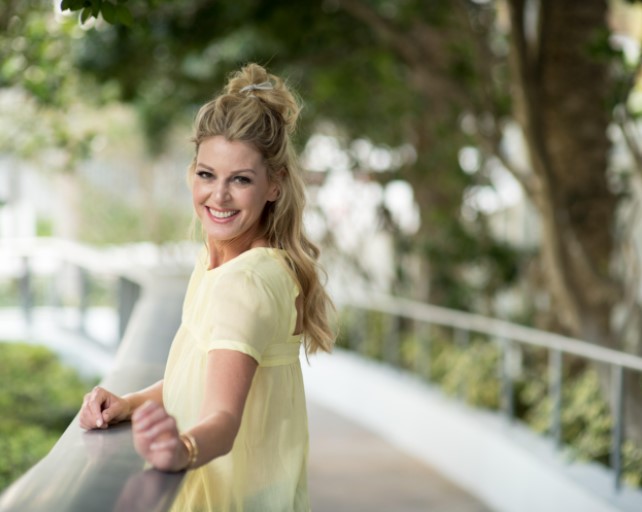 Today we're excited to introduce you to Christine Handy. There is no quick or easy way to introduce Christine – she has done is is doing so much!  She is a model, motivational speaker, best-selling author, humanitarian and so much more and she is also a content partner. Content partners help Voyage in so many ways from spreading the word about the work that we do, sponsoring our mission and collaborating with us on content like this. Check out our conversation with Christine below.
Hi Christine, please briefly introduce yourself to our readers.  
My name is Christine Handy. I am an author, a student at Harvard University working on my masters degree in creative writing and literature. I am a motivational speaker. I work in the Florida prison system as a speaker. I am a model, a mother, and I am on the board of 2 non profit organizations. Lastly, I mentor young men and women and have been Nationally recognized as a Humanitarian.
What has been the most exciting time in your work life?
The most exciting time in my work life has been the hardest times. Because what came out of the disappointment was more perseverance and grit on my part. Ultimately, that led to my book being a best seller and now being made into a film. It was in this difficulty that my true character showed up. The beginning is easy, the end is exciting, its in the middle where people quit. Sayin no to quitting will be the most exciting part of your career, the hardest but most rewarding.
What has been the hardest season of your work life? 
The hardest season of my work life has been my illnesses. Just since Covid began I have been hospitalized 4 times and have undergone 2 major surgeries. During that time I continued to work and do Zoom speeches from my hospital bed. It was exhausting but worth it. It's tough when our will is stronger than our physical ability. In times of illness, or crisis we have to balance work and health, for me I struggle with that because I want to keep inspiring and helping people. Slowing down is difficult for me.
What drives you to do more for your community? 
I didn't grow up in Miami. So I have a different kind of love for this city. It's roots I am just learning about. Wanting to feel rooted in this community for me starts with serving. I have joined a few non-profits in town, but the greatest gift I have been a part of has been serving food during the pandemic. A woman I know gathered a small group of women and we have a few hundred families we feed each week. I have gotten to know other women in our community by doing this hands on, grass roots initiative and I have gotten to see the community on a deeper level. Serving and investing in our communities not only builds the city up, it builds up the enthusiasm for the city and it creates a feeling of 'we are in this together' and I think we need more of that.
Who would you like to meet in your community and why 
Definitely DJ Khaled. That may seem odd because I am an author, motivational speaker and so on, why would I want to meet a rapper. I think DJ Khaled oozes out enthusiasm for this community. Just from watching him on social media he is so passionate about his work which I respect and admire, but he builds up everyone and everything around him. That is exactly how I live my life. I am a big cheerleader for women. I believe women are power united but our strength is in being together not divided. Khaled mirrors that same mentality. He is a uniter not a divider and I have enormous respect for public figures who teach the world that, it's powerful.
How have you found is the best way to be a guide to other people in your industry?
The best way I can guide other speakers, authors and models is to give my time when asked for advice and to be generous with my knowledge. I have hundreds of people who message me on social media or contact my manger and ask to have a call with me to pick my brain on how to write a book, or how to become a motivational speaker. I take every call and spend hours talking through the process of both careers. It's time consuming but incredibly valuable. I didn't have anyone do that for me, but I would have loved it. Time is an asset. if we give time to others it can shape, change lives and give people hope. That is a gift I am always willing to do.
Finally, please let us know how our readers can connect with you and learn more.
You can reach me on social media