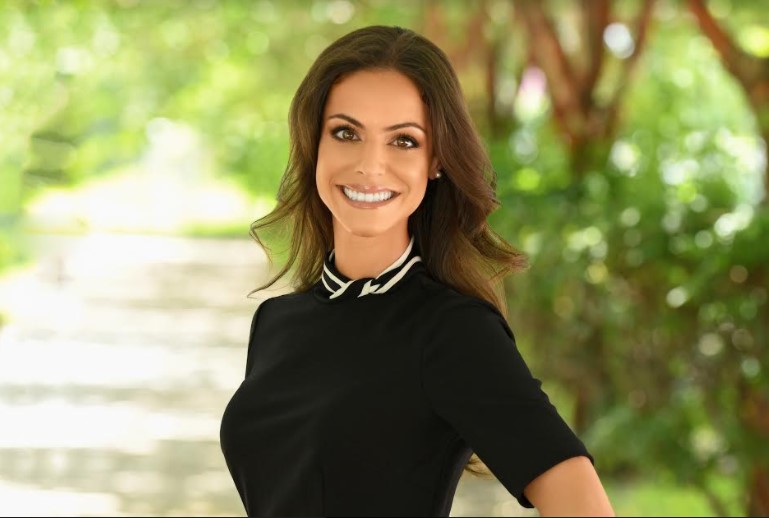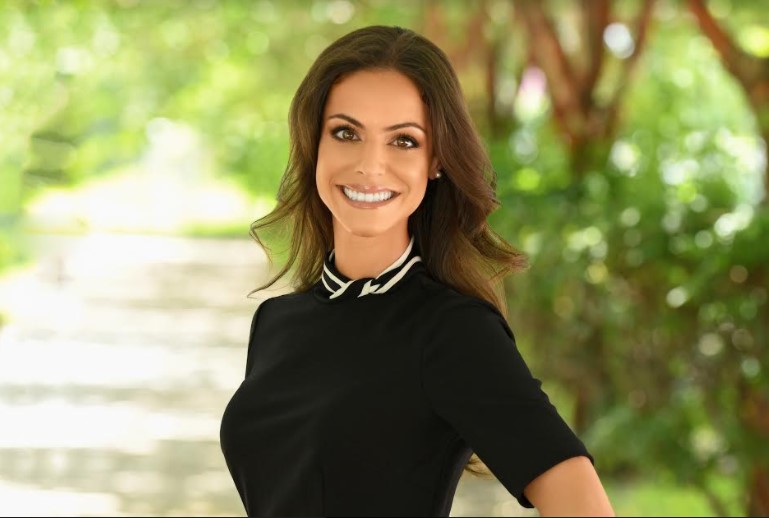 Today we're excited to introduce you to Lourdes Casanova. Lourdes is a widely respected and well-known criminal defense and immigration attorney and is also a content partner. Content partners help Voyage in so many ways from spreading the word about the work that we do, sponsoring our mission and collaborating with us on content like this. Check out our conversation with Lourdes below and please note that none of the below should be viewed as advice – it is merely an educational conversation with a brilliant member of our community.
Hi Lourdes, please briefly introduce yourself to our readers.  
Hello, South Florida! I am Lourdes Casanova, a criminal defense and immigration attorney in Palm Beach County. I am the owner and founding attorney of Casanova Law, a law firm in Lake Worth that litigates criminal, traffic, and immigration cases.
We know your law practice focuses on Criminal Defense, Immigration Law, and Traffic Tickets. Within those areas, what are some specific types of cases you handle? 
In the area of criminal defense, we defend against any criminal accusation, ranging from alleged misdemeanor offenses to felonies. Our most common practice area is Driving Under the Influence (DUI), but we also frequently handle charges involving Assault, Battery, Theft, Drug Possession, and Driving While License Suspended.
Regarding Immigration, our cases range from deportation defense to citizenship. Our favorite cases involve reuniting families through family-based petitions for resident status and fiancé visas. 
For traffic tickets, we handle all of them as well. We most often receive calls for Speeding. 
Aside from your traditional practice, do you handle any unique areas of law? 
This is my favorite question, because we certainly take on some unique cases! 
In addition to our traditional practice areas, we zealously defend against Fish and Wildlife violations, food crimes (such as improper refrigeration, selling candy with more than 0.5 percent alcohol, or misbranding food), and CDL charges. 
We also represent clients who have not yet been charged with a crime but wish to proactively protect their rights. This is called a Pre-Arrest Investigation. This includes people who believe they will be charged in the future, or witnesses who simply want to plead the 5th.
Lastly, our best-kept secret is that we represent victims too! Crime victims can benefit from hiring their own, personal attorney. A common misconception is that the prosecution represents victims. While they certainly fight for justice on victims' behalf, prosecutors represent the government and not any single person. We understand that victims need a voice during their most traumatic and vulnerable times, and we are here for them.
What are some of the biggest public misconceptions about your areas of law? 
The most dangerous misconception about criminal law is that if the facts look bad, then there is no point in hiring an attorney. This could not be further from the truth! When it looks bad, the accused needs a criminal defense lawyer more than ever! Sometimes, victory is not in the facts, but rather in capitalizing on the legal and procedural aspects of the case. A criminal defense attorney is also there to present mitigating information, protect constitutional rights, and ensure a fair outcome.  
The flip side of that is those who believe their case is so easy that they do not need representation. Self-representation in criminal court can lead to giving up certain rights and options that you never knew existed.
With immigration law, the biggest public misconception involves the process for getting resident status. Many hard-working immigrants believe that the U.S. government will reward them with a green card for living in the USA for several years, paying their taxes, and having no criminal record. Sadly, being an exemplary person alone does not lead to legal status under our current immigration laws. Each immigrant has to qualify for status either through another family member with status, an employer, or some other legally-recognized category such as asylum. 
From the perspective of those who aren't immigrants, a common myth is that parents can gain legal status by giving birth to their children in the USA. The derogatory term for a child born in the United States from immigrant parents is "anchor baby." The concept of anchor babies is totally false and insensitive to the plight of immigrants. A child can only petition for his or her immigrant parent at age 21. The only exception involves a child suffering exceptional and extremely unusual hardship. 
What are some factors to consider when choosing an attorney?
A really good attorney is the total package – meaning book smart AND street smart. When looking for a criminal defense or immigration lawyer, most people only consider knowledge of the law. While this is important, it is also critical to find a lawyer who knows the ropes – from courtroom personalities, to judicial customs and procedures. An attorney who is experienced, local, and reputable will likely increase your chances of success. 
All of the legal and practical knowledge aside, you should select a lawyer who has the right vibe. This is an intangible quality, but you'll know when a law firm is the right fit. Perhaps the lawyer and the staff provide a certain level of empathy, interest and desire to help; or, you may simply like the firm's style and manner of communication. Regardless of the reason, you should feel comfortable with your lawyer to get the most out of your representation. 
Finally, please let us know how our readers can connect with you and learn more.
Call us! We enjoy old-fashioned conversation. Regardless of your legal issue, we want to help. Although our specific practice areas are criminal, traffic and immigration, we will always do our best to point you in the right direction – regardless of the area of law or your geographical location. Our phone number is (561) 236-5340. 
For those who prefer written communication, we check our emails and contact forms daily. You can either send us an email at info@casanovalawpa.com, or fill out our contact form on our website, www.casanovalawpa.com.
And yes, we are also on social media! Look up Casanova Law on Facebook, Instagram, Twitter and LinkedIn.