Paola Andrea Rodriguez | Sex Therapist/Psychotherapist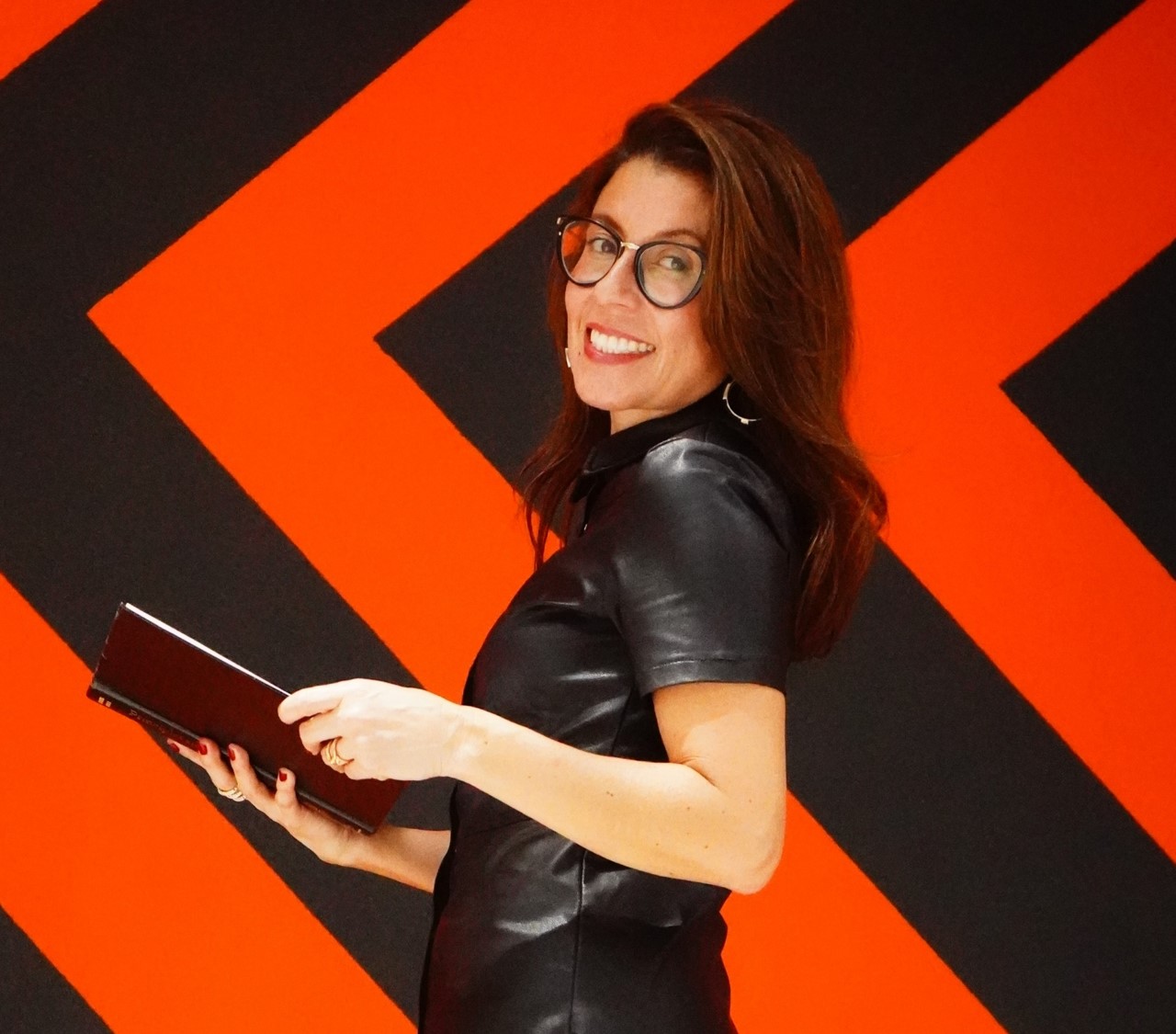 Image Credits: Marcia Lorena Delgado
My name is Paola Andrea Rodriguez and I am a
Psychotherapist/Sex Therapist.
My practice Life Discovery Psychotherapy
aims to provide individual and couple's therapy
. I am currently working on providing a virtual group that aims to guide the dating and single community. I think that COVID has contributed to even more challenges when it comes to dating and loneliness has sparked a new anxiety in many. My group "Let's talk about Love and Sex" is an alternative to therapy, some people may not need the individual attention or can't afford the weekly rate. This is an option that will not only be affordable and accessible but where people will learn to dig deep to further understand themselves in the context of relationships and sexuality. Group will be announced on IG LifeDiscoveryPsych
PsychologyToday:
https://www.psychologytoday.com/us/therapists/paola-andrea-rodriguez-miami-fl/78942?gid=95422
Connect & Learn More:
Team QuikLiq | Alcohol Delivery Service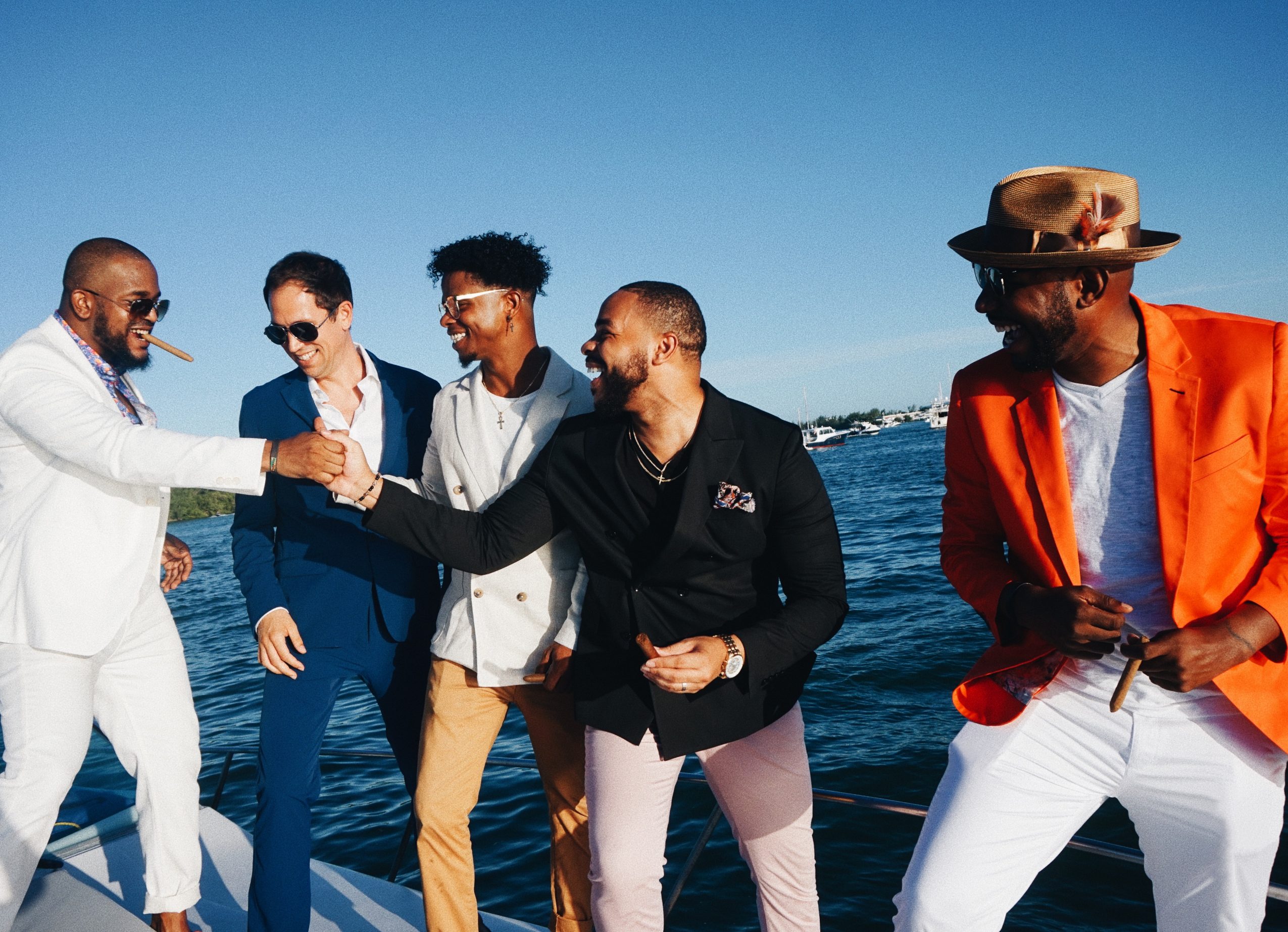 The Covid-19 pandemic has undoubtedly caused many challenges and hardships for small businesses, and has amplified the necessity for delivery services and creative e-commerce solutions. It is imperative that people are able to engage in commerce and receive products in a convenient, safe, and socially distanced way. QuikLiq provides the perfect platform for customers to do this! With just a click, customers can receive their favorite selection of wine, beer, and spirits right to their doorstep—eliminating the need to physically go to the liquor store or grocery store. We are literally changing the way customers access and interact with their favorite brands of adult beverages; and in doing so, not only are we keeping customers safe from Covid-19, but we are also supporting the fight against drunk driving by providing a safe alternative to the ubiquitous "liquor run"! People should check us out for the following reasons: – We are locally grown and operated with our company headquarters on Miami Beach. – We are the 1st black-owned marketplace / delivery service for alcohol. – QuikLiq was founded by 3 HBCU graduates (Clark Atlanta University). – We are disrupting an industry that has been around for 100s of years (alcohol) and bringing it into the 21st century. – QuikLiq is cool, innovative, organically grown and millennial-inspired… we bring the vibes right to your doorstep!
Connect & Learn More:
Dennisha McThay | Fashion and Handbag Designer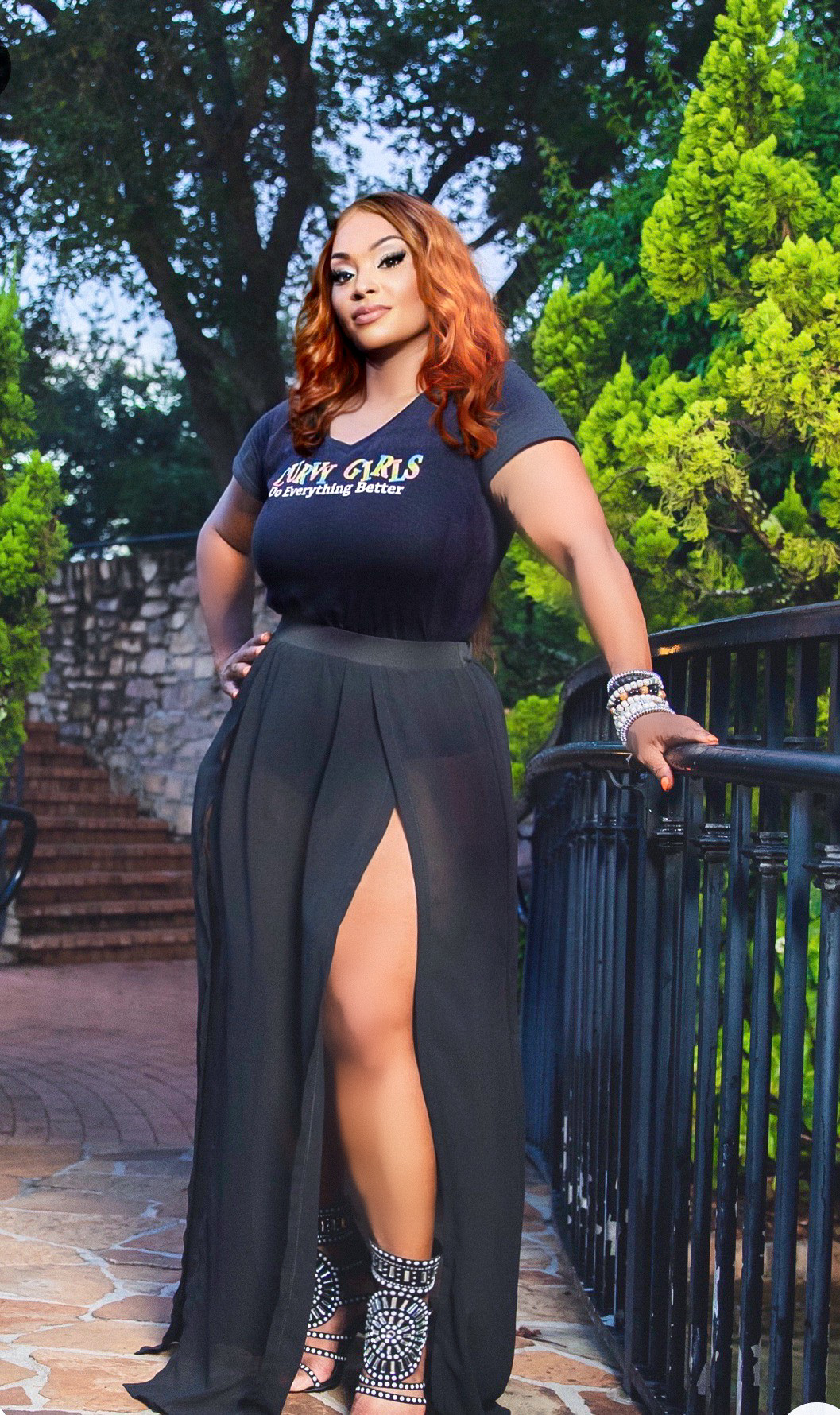 Hello! I pray all is well. I recently launched my
Curvy Girl World line of tshirts, hoodies, tote bags and mugs!
This line was inspired to
encourage, motivate and uplift curvy women to learned and accept their curves, flaws and all!
Sis, be comfortable in your own skin. No matter your size or what people and society think! I have made it my personal passion and goal to help plus-size and curvy women embrace,
celebrate and love their curves.
Most of my life, I battled with my weight, trying every diet fad, pills, and starvation because all I saw in the mirror was a fat girl. Being called "FAT" doing my adolescence stage damaged me emotionally to the point I would hide my body with jackets and dusters! Now, in my 40's, I say in my Tina Turner voice…What's weight got to do with it?? Lol! Nothing! I've learned to love me from the inside out. My size doesn't define my value! I'm reaching out and grabbing the hands of my sisters all around the world.
No matter the shape, size or ethnicity and embrace them because we're in this together.
www.dmdesigns.biz
Connect & Learn More:
Joey Roberts | Co-Owner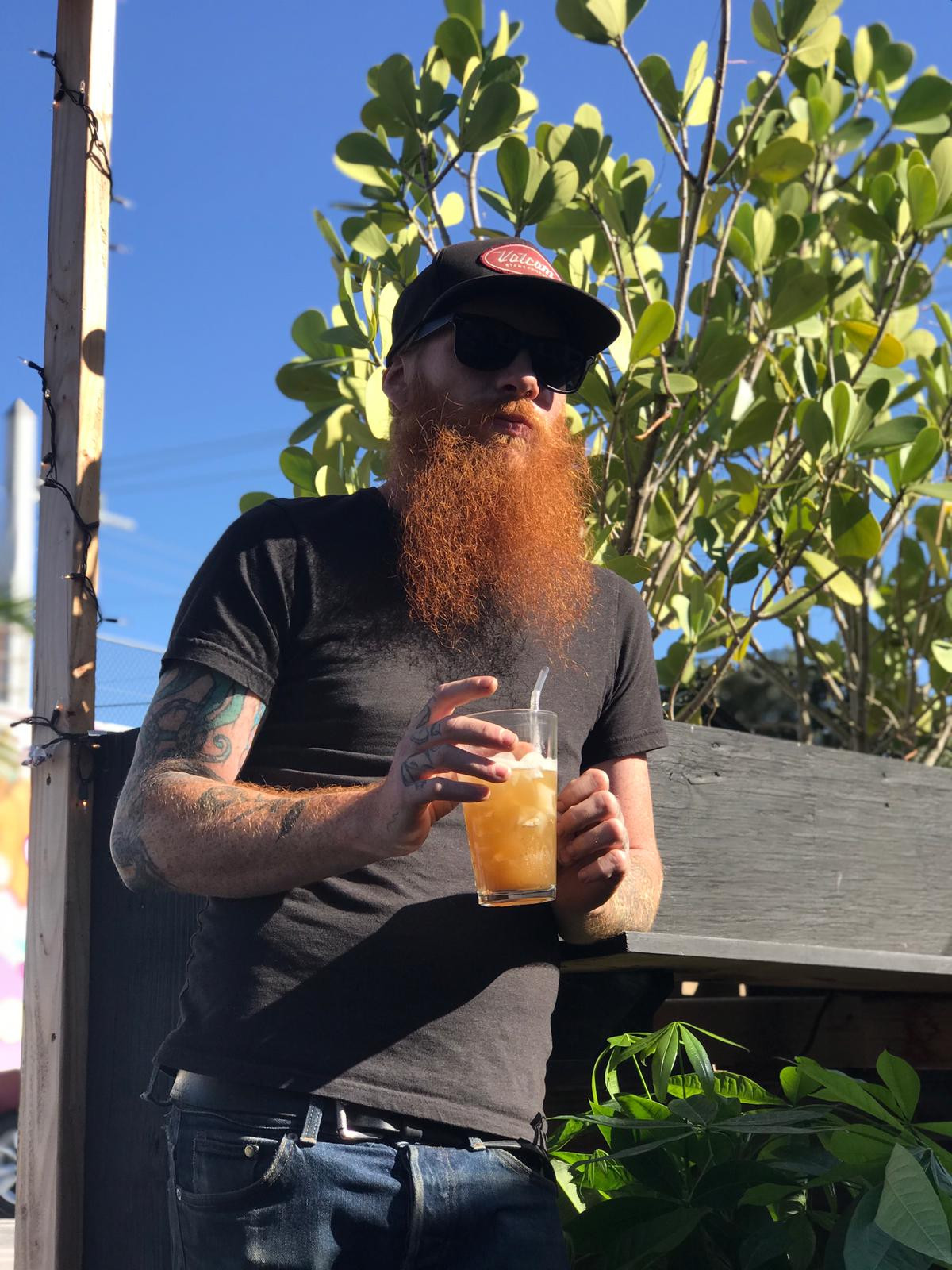 Image Credits: Photo credit : My partner Joyci Borovsky at Syndicate Wynwood
Hello! My name is Joey Roberts. I am a co-owner of Syndicate Wynwood – a non alcoholic bar concept / event space in Wynwood Miami. My bar is unique as it is the only non alcoholic bar in the area. We focus on non alcoholic cocktails, kava and kratom (herbs that are quite often substituted for alcohol). There are many different reasons to stop by Syndicate. Whether you're a first timer who is interested in experiencing a new type of nightlife, or if you're just looking to sing your heart out without any judgement whatsoever with a bunch of people who are doing the same thing, (check out our ladies night karaoke on Wednesdays – $1 drinks for ladies and duets ALL NIGHT LONG). One thing that I truly love about my bar is that there is something on the menu for everyone. From coffee to matcha, NA cocktails, NA beer, Kava cocktails, teas, cacao and more. If you're a student who needs a chill place to study and relax then the lounge area is for you, or if you're an active human being who enjoys going to the gym, then try a GOLD TEA in substitute of pre workout. Doctors, teachers, bartenders, lawyers, waiters, politicians, police officers, students……..whoever! Syndicate is a place for ALL! Come by.
Connect & Learn More:
Website: Syndicatewynwood.com
Instagram: Syndicatewynwoodmiami
Facebook: Syndicate Wynwood
Yelp: Syndicate Wynwood
Alfred Medina | Kinesiologist & Exercise Physiologist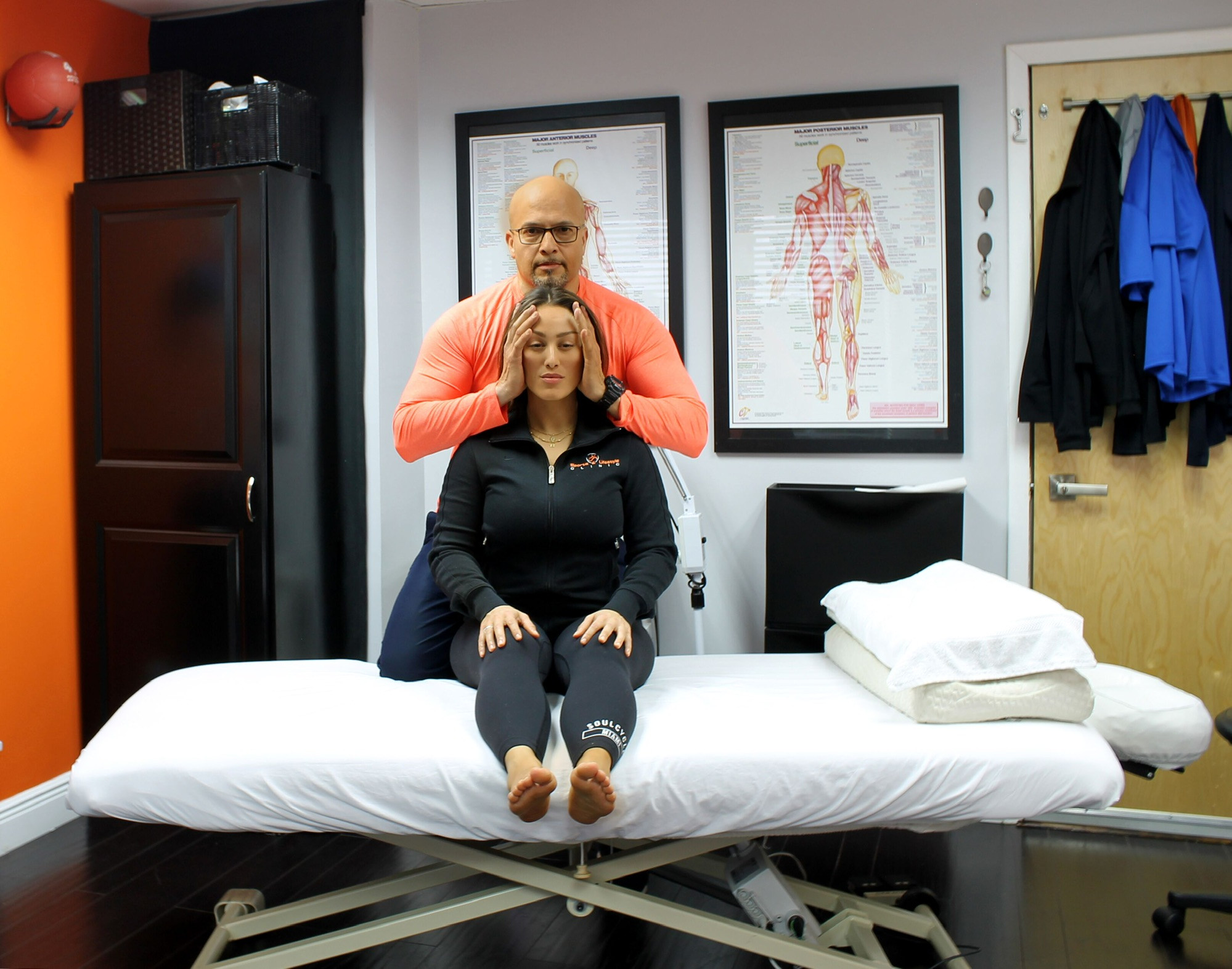 I am the owner and practitioner at the Sports & Lifestyle Clinic an elite wellness clinic in the heart of South Miami, I treat the total body- body, mind and spirit to achieve optimum health for my patients. I am unique as there are few Kinesiologists in Miami with my 30 years experience, positive energy and hands that heal soft tissue restrictions and pain using the trademarked SLC Rapid Release Technique without the need for toxic injections. I treat my patients on a one to one basis and also achieve body transformations through setting up a personalized functional fitness program including clean eating, fitness and natural supplementation with my SLC Optimum Health for joint and soft tissue health).
Connect & Learn More:
Website: https://slcmiami.com
Instagram: @slcmiami
Facebook: Sports & Lifestyle Clinic
Linkedin: SLC Miami(Sports & Lifestyle Clinic)
Yelp: Sports & Lifestyle Clinic
Lourdes Casanova | Criminal Defense and Immigration Attorney
There are a lot of criminal defense law firms in Palm Beach County; but how many of them are trilingual, women-led, and LGBTQ+ friendly? How many of them excel in multiple areas of law? How many employ a former prosecutor with litigation experience? How many criminal defense firms, in addition to all of the above, have a Hispanic female CEO who is a South Florida native, the daughter of immigrants, and a leader in the community?
My name is Lourdes Casanova, and I proudly run a local, boutique law firm that is the total package. My criminal defense law firm, Casanova Law, successfully litigates all types of criminal cases, from misdemeanors to felonies. We also thrive in specialty areas such as immigration law, traffic tickets, victim representation, sealing & expunging, and Fish and Wildlife cases. I am Cuban-American, born in Miami and raised in Royal Palm Beach, Florida. I come from a family of Cuban refugees who taught me to value hard work, freedom, and the protection of civil rights. My loyal assistant, Paola Valero, is of Mexican and Cuban parentage and holds values similar to mine. An immigrant herself, she is strong, compassionate, and a force to be reckoned-with. Between the two of us, we speak three languages (English, Spanish and Portuguese). Because of our diverse backgrounds, we embrace diversity in language, race, ethnicity, gender, orientation, and everything that makes our society free, authentic, and better.
I founded Casanova Law in 2015 after having worked as an Assistant State Attorney for the 15th Judicial Circuit. As a prosecutor, I had the opportunity to litigate hundreds – if not thousands – of criminal cases. After gaining extensive trial experience and a strong background in criminal law, I decided to transition to private practice and use my skills to defend the community. To further this goal, I have not only represented my clients with passion, but have also joined legal and community organizations to give a voice to the unheard. Currently, I am a board member of the Palm Beach Hispanic Bar Association, a legal organization dedicated to helping the Hispanic community. I am also a member of the Palm Beach Association of Criminal Defense Lawyers, the Florida Association of Criminal Defense Lawyers, and the Puerto Rican Hispanic Chamber of Commerce. 5 years into running my firm, I am still humbled by the overwhelming support from family and friends, exceptional praise from valued clients, and the blessing of being in the position to help those in need. 2020 has been a challenging year for our firm, our clients, and our community. Yet, Casanova Law is more motivated than ever to succeed. Rather than backing down in the face of adversity, our firm has risen to the challenge of assisting people who are going through unprecedented times. We have adjusted our practice to meet the needs of our clients, prioritizing safety and mental health. We continue to fight for justice daily, in the courtroom and in life. We are true counselors in every sense of the word. For those who are facing a criminal accusation or immigration concern, we are ready to lift the burden with our knowledge, experience, determination, and humanity.
Connect & Learn More:
Paty Mariposa | Stress Release Expert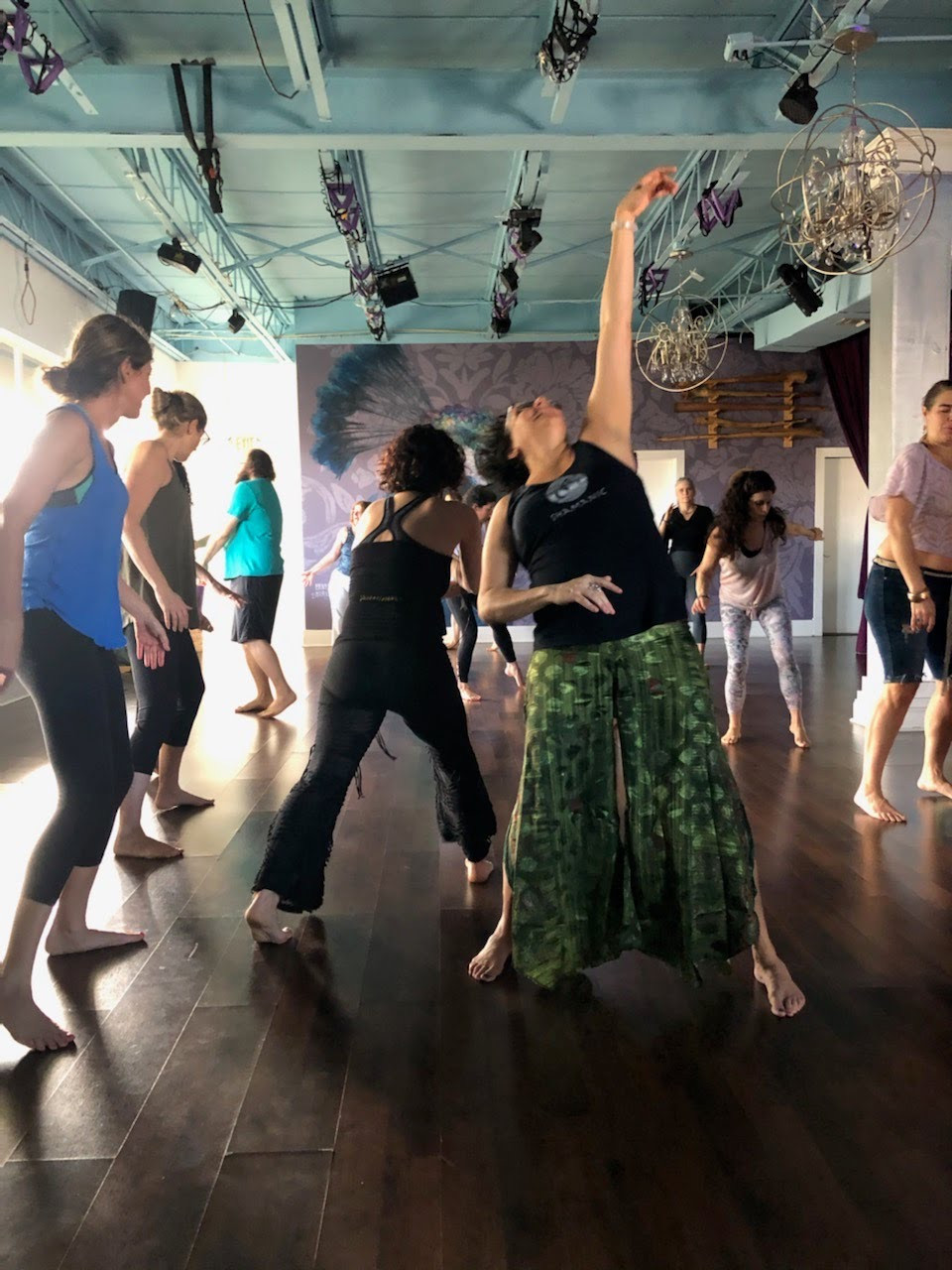 Image Credits: Kelly Keffner
Hola I'm Paty Mariposa a Stress Release Expert who empowers compassionate individuals who are overwhelmed and stressed to transform and achieve holistic wellness in their lives so they can feel happier and healthier using complementary therapies. I do this through individual and group coaching programs along with self-care workshops and presentations focused on incorporating Eastern and Western therapies in English and Spanish. My certifications and license include Licensed Clinical Social Work in Florida with a dual Master's degree in Social Work and Public Health, plus numerous certifications in Usui Reiki Master/Teacher, Mindfulness Techniques, ThetaHealing, and Wellness Coach. The services I share with people are to help them get to the core of their issues, release it, and help them discover their purpose so they can continue to shine brightly in the world. I specialize in working with people who struggle with issues dealing with trauma, stress, anxiety, and depression related to relationships and career. What makes me stand out is that I show up on social media with messy hair, no makeup, and an attitude of love as I share ways to love up every day.
Connect & Learn More:
Website: www.mariposasholistic.com
Instagram: @patylamariposa
Facebook: Mariposas Holistic
Linkedin: Paty Mariposa Hernandez
Youtube: Paty Mariposa
Max Padron | Guitarist, Music Instructor & Session Musician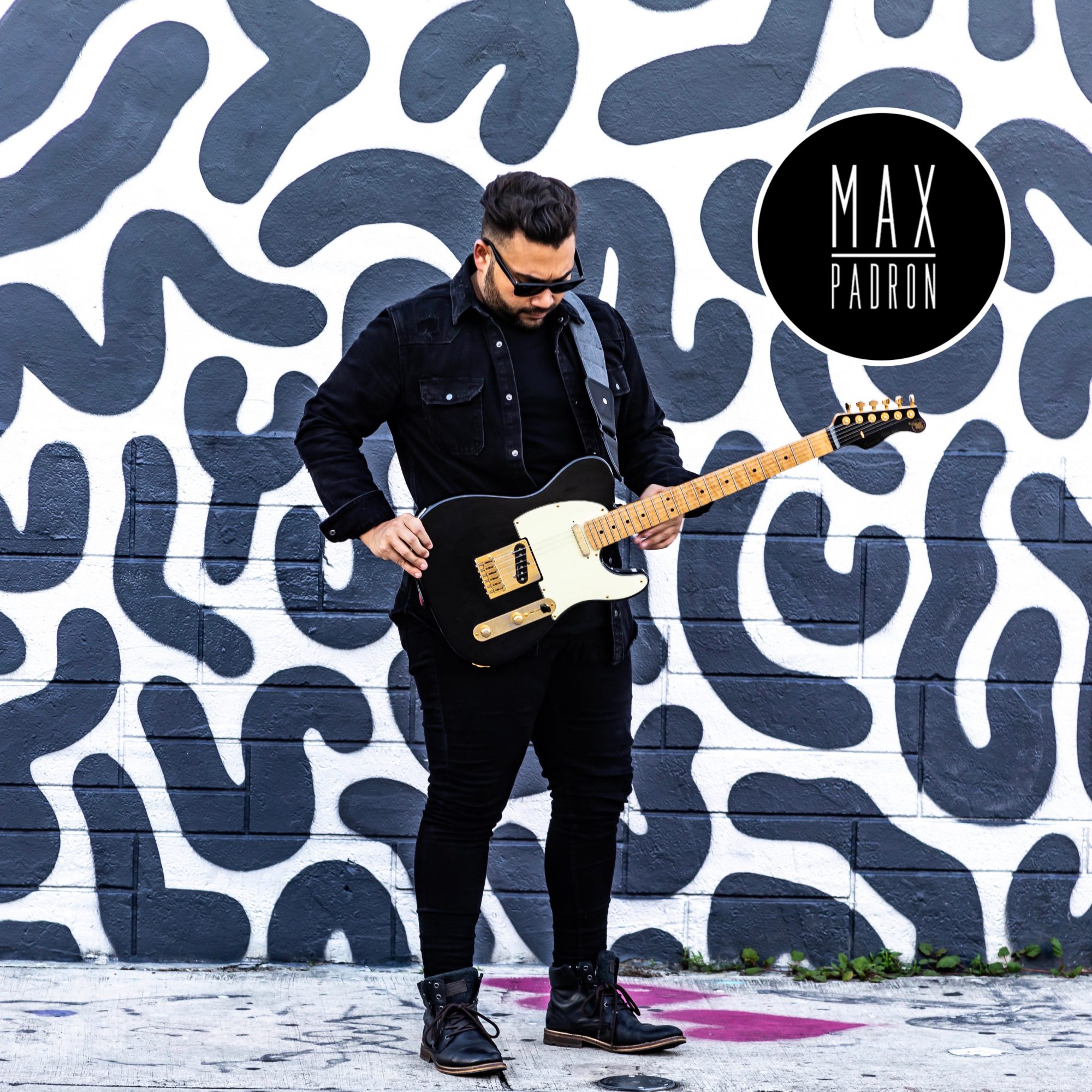 Image Credits: Avant-Garde Agency, Barbie Toriano
My name is Max Padron. I'm a Venezuelan Guitarist, Session Musician, multi instrumentalist and Music Instructor(for students of all ages, from kids to adults) Based in Miami, Fl(Coconut Grove, Coral Gables area). I've been a musician/guitarist for almost 20 years. Also ten years in experience in teaching music. I've played with local and international artists, recorded for local and foreign talent and for the last 3 years I've been teaching at Let It Beat! Music Academy, one of Miami's top music academies, teaching kids, teens and adults and also teaching many celebrities and their children. Endorsed by GHS Strings and Pig Hog Cables.
Connect & Learn More:
Santiago Rodriguez | Host at Stayplus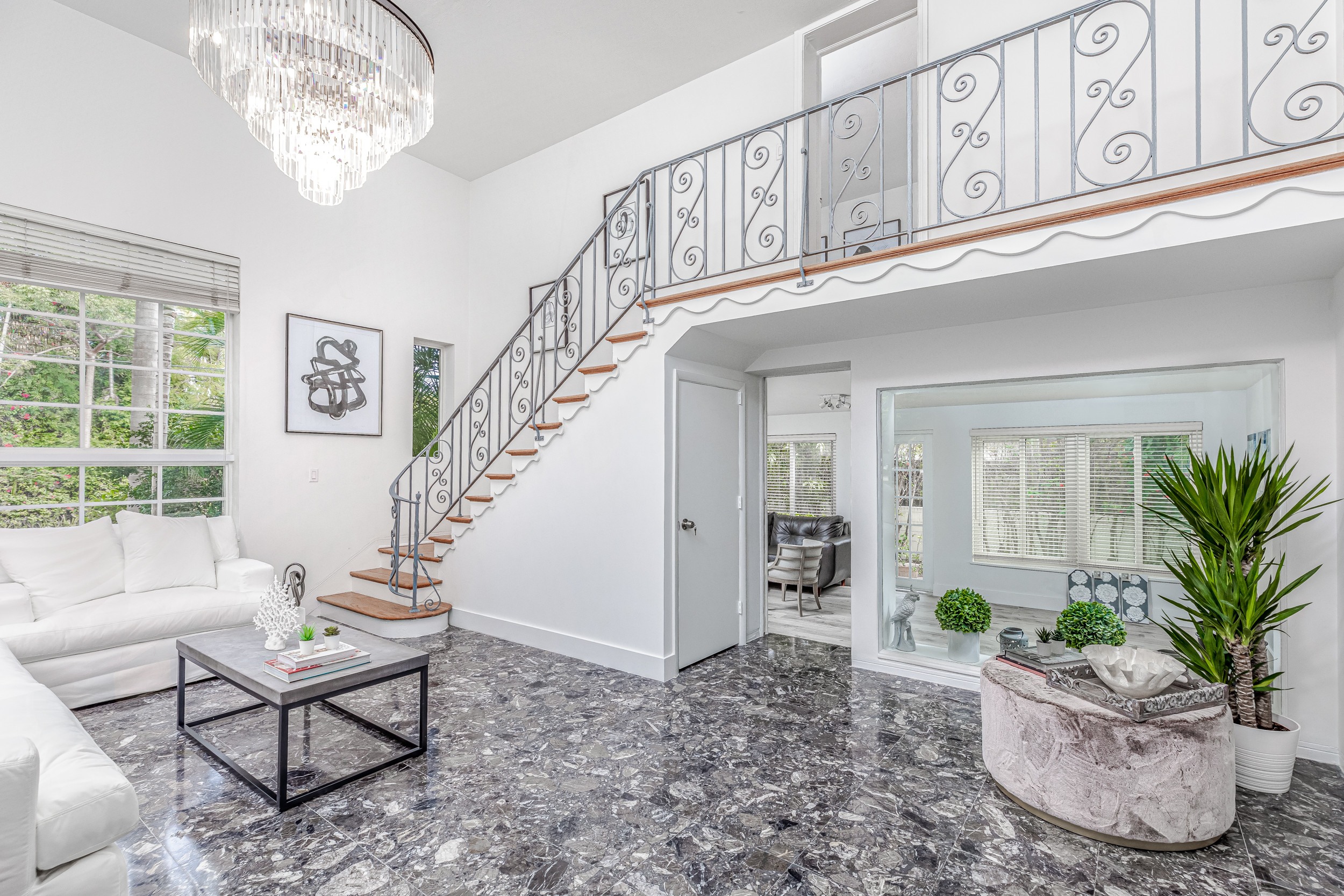 I'm Santiago Rodriguez, the host at Stayplus, We believe managing great properties should be a fun and seamless process that creates value for homeowners and memorable travel experience for guests. Our tailored host services are designed to do just that. We specialize in the rental and management of short-term lease properties in and around Miami for stays ranging from two nights up to one year.
Connect & Learn More:
Kahra | Voice Teacher/Vocal Coach, Recording Artist/Singer/Songwriter, Impersonator/Actor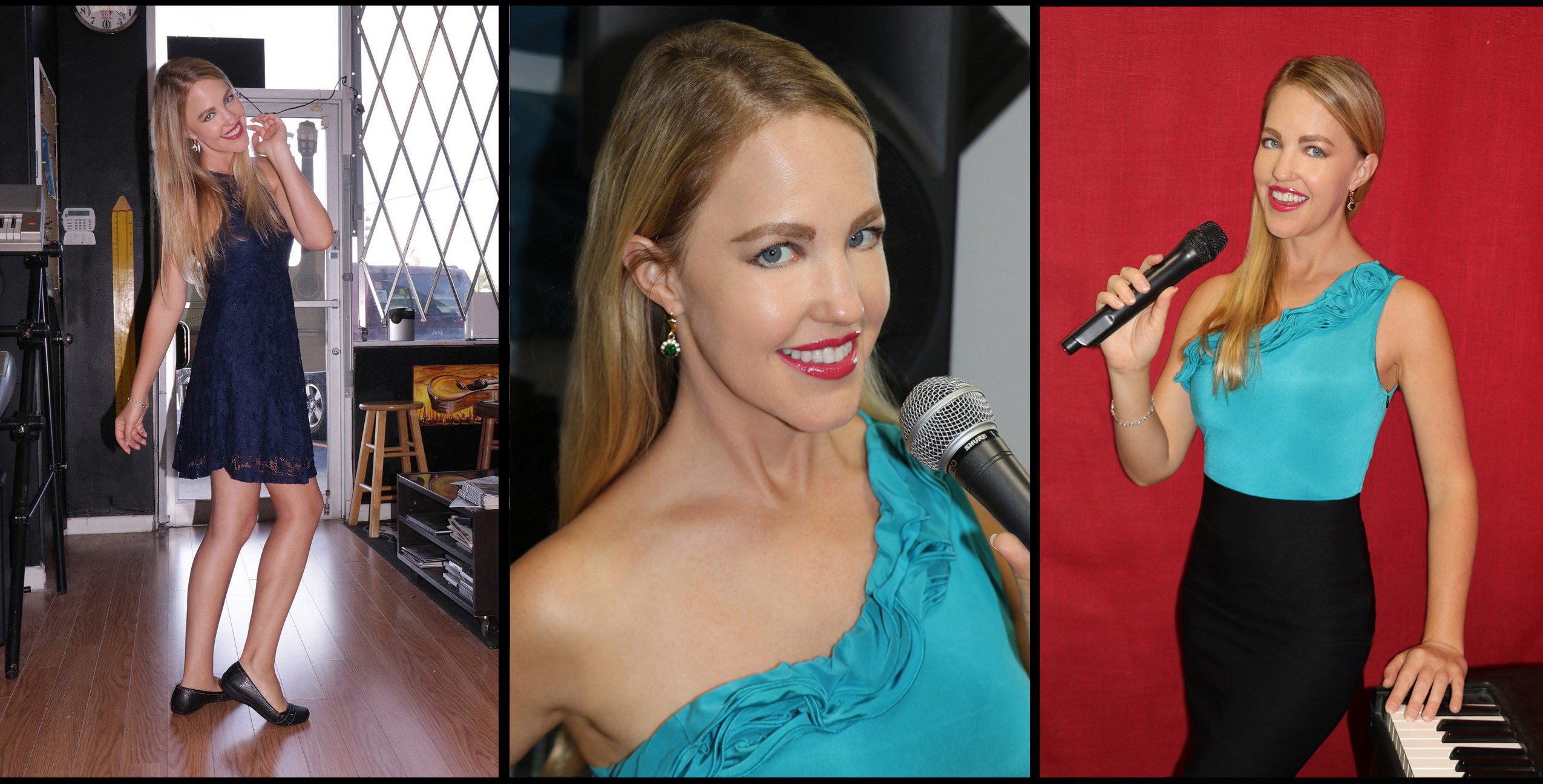 Image Credits: Image Chaser Blog by Wallace Clark
Hi my name is Kahra and I'm a voice teacher in the South Florida area. I am a recording artist and performer myself, so I have the experience to take your singing skills to the next level. I've been the voice teacher at Ray's Guitars N' Gear in Miami Springs for four years, which has great rehearsal rooms for bands as well as offers lessons in piano, guitar, violin, bass, and drums. I also teach voice lessons digitally via Zoom as well as go directly to private residents. I work with all ages and genders, as well as all levels. Lesson times can be from 30-90min long and center around each person's individual skill level but generally include warm-up with scales, vocal range/strength building, and song application. Singing is one of the best ways to beat the blues and boost your self confidence while learning a skill you will use your whole life!
Connect & Learn More:
Christine Handy | Model, Motivational speaker, Best selling author of the book Walk Beside Me, writer, Humanitarian, Breast cancer expert , self esteem expert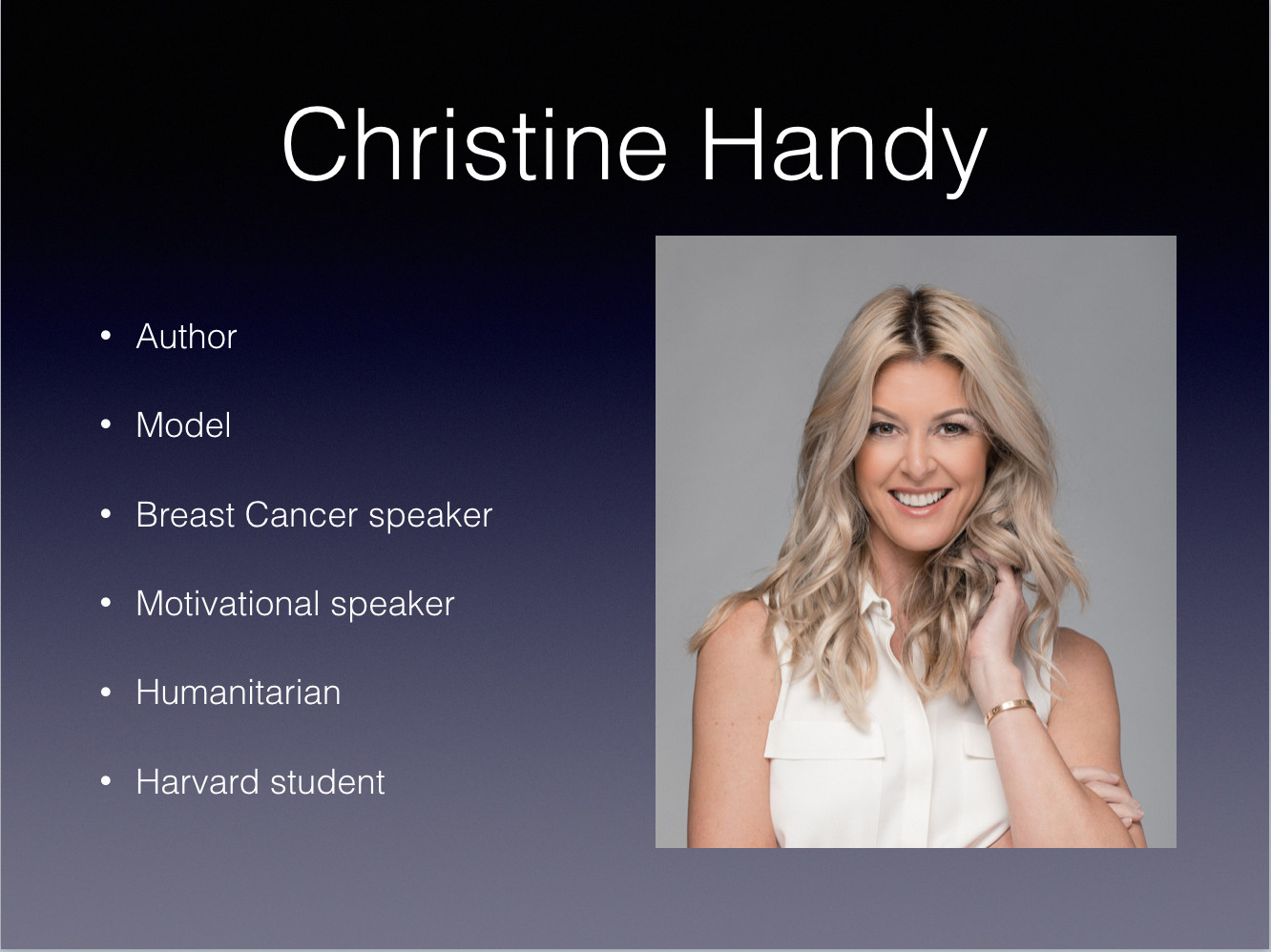 Image Credits: Anthony Bose
Hi, I am a writer, author of the best selling book Walk Beside Me. I am a motivational speaker as well. Since covid my main speaking jobs have been canceled. I live in Miami and am available to do local talks or zoom speeches to help inspire and give hope. I am also a self esteem expert and can do a workshop on how to elevate your self esteem. I am a nationally recognized Humanitarian and love speaking about serving others and how powerful that act can change your life. I speak all over the country but would love to inspire more in my own community. I love our city and want to help make it a better community.
Connect & Learn More: