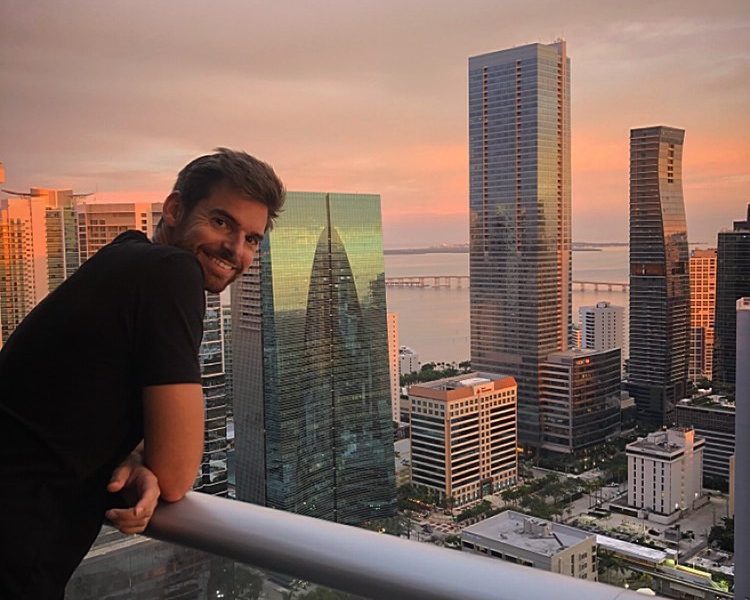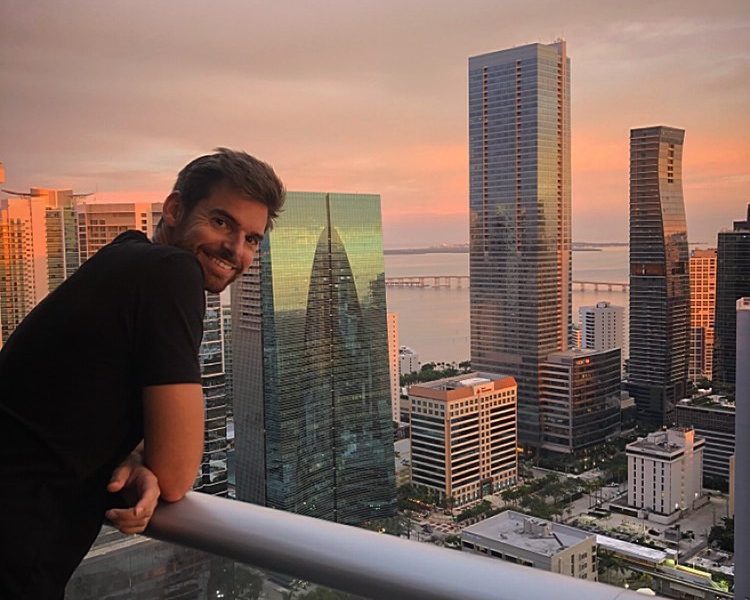 Throughout our journey with Voyage, the one thing we have learned over and over is that hidden within every challenge is a blessing or opportunity. It's up to us to determine whether a challenge we face will be a step back or the catalyst for a step forward.
We had the honor of connecting with some of the city's brightest leaders and role models and we asked them our question of the month: What is the best advice you have for someone who feels like they are facing insurmountable odds.
Below, you'll find their advice and links and other info so you can learn more about them, their work and how to connect with them. We'll be interviewing many of these amazing individuals in the coming weeks, stay tuned.
Indira Fodor Planner | Indira Fodor Luxury Wedding Planner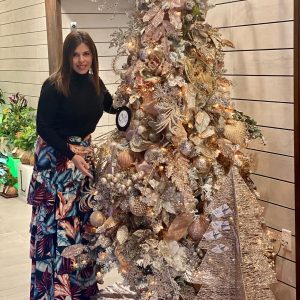 Life always puts you tests to measure, in my opinion, your capacity for effort, commitment, and no doubt the desire to leave your comfort zone. I am a clear example that there are no limits to the tests you face. After being in the top 1 of the Wedding Planners in my country, fate decided that I had to start again in a different place, no doubt, with the experience it brought, but with the uncertainty of tomorrow. I understood that the insurmountable tests are only for people who trust in their abilities, that you must establish priorities in your project and in the decision to be made, that you must connect your heart with your mind, and listen to the reason before sentimentality. That only by putting an expiration date on your projects can you get them, the best advice I can give you is to analyze your strengths as a human being and use them in the best possible way and be certain of your weaknesses and then turn them into strengths. . If I did it, without a doubt you are the next to achieve it. !!!
Instagram: @indirafodorplanner @floridaeventsacademy
Website: www.floridaeventsacademy.com
Yepito | Artisan Entrepreneur & Retail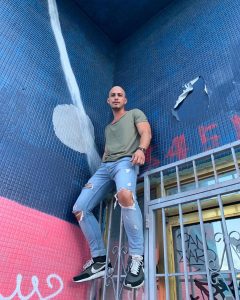 Take one day at a time. The sun always comes out, even after the darkest night
Instagram: @thelovejob and @iamyepito
Luis Fernando Puga and Carolina Montoya | Miami Architectural model makers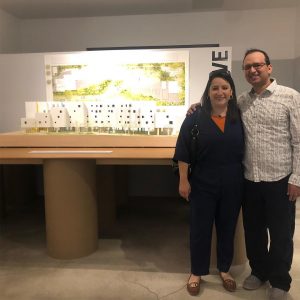 Our best advise to over come insurmountable odds is to stay focus and confident of your talents and skills, sometimes you will need to be creative and adapt your knowledge to even other industries but if you stay confident and know your talent you will overcome any situation and eventually you will be surprised of your growth and achievements! Remember that time of crisis means time of opportunity! Be creative and reinvent your self.
Website: http://www.sketchscale.com/
Instagram: @sketchscaleinc,
Facebook: sketch scale
Maikel Mirabal | Creative Graphic Designer | UI Designer and Media Developer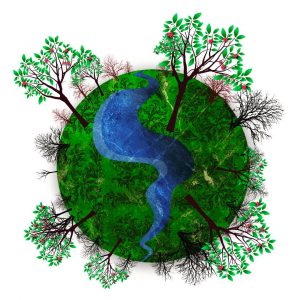 The only way to make things happen is through persistence. Believe in yourself. Do good, be thankful. Find the support and the help in your family and friends.
Website: https://www.kromatiquestudio.com/
Instagram: https://www.instagram.com/mirabal78/
Portfolio: https://spark.adobe.com/page/QcabAmwqHfKy7/
Dj Rocco | Producer & Remixer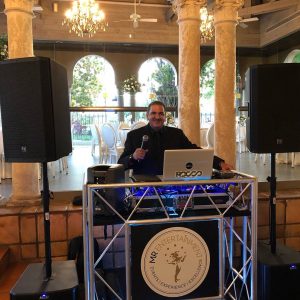 Passion is the engagement of our soul with something beyond us, something that helps us put up with or fight against insurmountable odds, even at high risks, because it is all worth it. I've made this single…facing an insurmountable odds moment!
Any Social Media: @djroccoad
Website : http://djrocco.net
Spotify: http://spotify.djrocco.net
Itunes: http://itunes.djrocco.net
Youtube: http://youtube.djrocco.net
Links: https://www.beatport.com/artist/dj-rocco/249734, https://hearthis.at/djrocco/, https://djrocco.net/web/
Fat Boyz BBQ | Smoked Brisket and homemade sides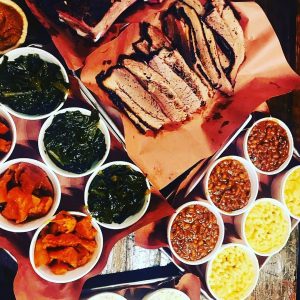 Odds are meant to grow you not to defeat you , it's up to you to choose the state of mind you face them in!
Website: http://fatboyzbarebecue.com/
Alex Morales | Board builder / Hydrofoil Designer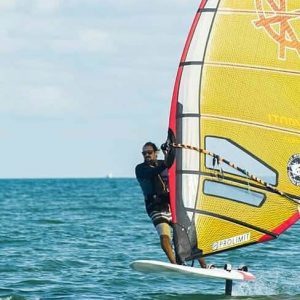 Never let go your dreams…
Website: http://www.tillo-international.com/
Isaiah "Zaybo" Thomas | Professional Educator x Entrepreneur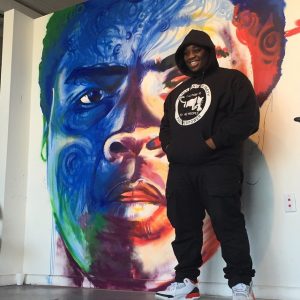 Fight through the storm because the sun will shine again!!!!!
Instagram: @zaybo777
Stan Wesley | Graphic Designer and founder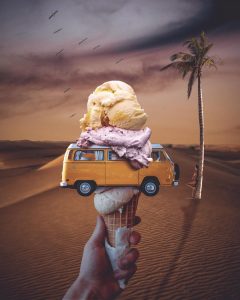 YOUR NOT ALONE, always remember that, life is forever-changing,  some things may be out of our hands, for that it's always best to call on a higher power, works for me, but for the things that you can change, always remain positive, dedicated and focused on your goals, good things eventually happen to the ones that stays in the race.
Website: www.launchdsigns.com
Instagram: @launchdsigns
Dex Hobbes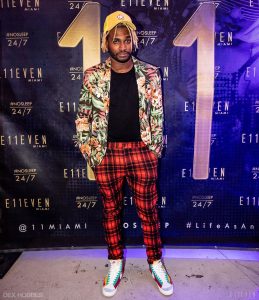 Most times insurmountable odds to me are mental personal perceptions unless there is some form of physical restraint. When approaching an obstacle in the road you can stop and turn around, you can find another route, or even go off road. I feel that this all depends on how confident and focused you are. Life has served me many curveballs, and even previews of potential rock bottom yet life has managed to go on, and constantly improve. My advice is to find a way to only do the things you want to do under all circumstances because when personal passion is involved you always find a way to keep pushing on, no matter what walls stand in your way. You also have to learn to not stress under all conditions because it only creates blockage in our problem solving and thought process.There is also google, figure it out…
Website: www.dexhobbes.com
Social Blackbook: www.socialblackbook.com 
Beer Tales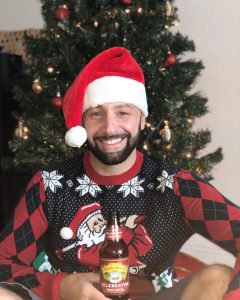 Our best advice to someone facing insurmountable odds is to constantly looking for ways to differentiate yourself/your business from the competition. When you're in a highly competitive space, it's important to keep up with current trends and offer new and exciting products/services/content to set yourself apart from everyone else.
Michael J. Vega- Photographer
The best advice I have for someone who feels they are facing insurmountable odds is that nothing worth doing or worth having has ever been obtained easily.  People train for years to climb Everest, the go to school for years to become professionals, the paint, draw, or photograph a thousand images before they attain recognition from their peers or other.  It's about all perseverance in the face of those odds, not giving up, that is when you have true growth and that you learn to appreciate that without the bitter there can never be any sweetness.
Instagram: @michaeljvega
Website: www.mjv-photo.com
YouTube: http://www.youtube.com/c/MikeyKnowsHow
Enrique Vittorino | Marketing Wizard & Phenomenal Drummer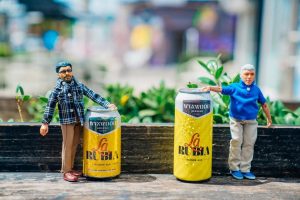 Well, some say you can only be brave when you're afraid, right? So, when everything seems to be perceived as "against" you, I think it's just an opportunity to calm down, identify what you can control and do something about it. Same way, identify what you can't control, make peace with the fact that you can't control it, and carry on. Realizing that the good and the bad are both unavoidable, finite, and somewhat cyclical, made me carry through the odds with a better attitude.
Website: www.wynwoodbrewing.com
Instagram: @WynwoodBrewing
Christina Hammoud | Tv personality & Actress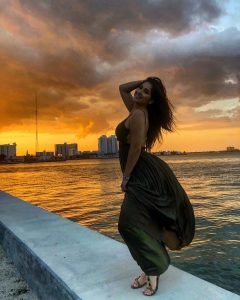 I feel this question came to me at a perfect time in my life. I have recently had to face many odds where I thought the sky was falling on me. The experience has helped shape and fuel me to propel myself out of my comfort zone. The best advice I have for someone facing all odds is to keep going. Stop for a moment, breathe, clear your mind, and analyze how you can come up with a strategic plan to overcome these obstacles. Don't ignore how you feel, acknowledge the pain and struggle. If you find it difficult to pull yourself out of the negative mindset do something to help you focus; like a walk in the park, listen to your favorite music, go for a drive, exercise, cry, scream. have your favorite cheat meal or snack, watch some TV or take a minute to meditate. Allow yourself time to clear your head before finding a solution. Trust me, things will work out! Don't spend time knocking on a wall expecting it to turn into a door. What I've learned from facing insurmountable odds is that sometimes things have to occur to clear our path, reveal something unknown, and teach us a life lesson. Swiping them under a rug won't make them disappear. Be true to yourself, your desires and with a pure heart, things will eventually turn out in your favor. Hope this helps! If you are reading this, I believe in you!
Instagram: @christinahammoud
Blog: Christinahammoudblog.com 
Website: Christinahammoud.com
LILIANA MONTOYA | Bikini designer, Model & Mother/ Fitness lifestyle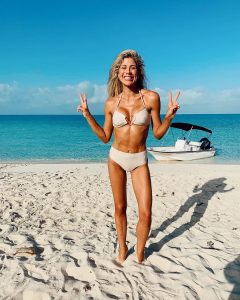 Just DO IT, any way we have to find a way to make it  work as long as we keep going. There are no errors in live, all are forms of beautiful growth with a hidden lesson. Insisting, Persisting and never giving up.
Instagram: @lilianamontoyamermaid, @lilianamontoyaswim
Laurent DEBROUSSE | CPO at McLloyd / Expert in Athlete's Performances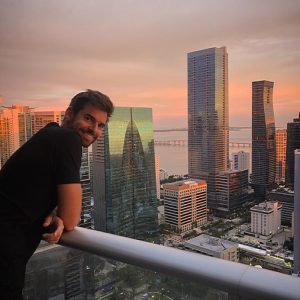 Two years ago I decided to leave my comfort zone by moving from France to the US. Since then I met a lot of obstacles on the road but I never gave up,  I discovered a new culture, I met amazing people, I fall in love with this city and every single day I learn more and more about myself. "Failure is a part of life. If you don't fail you don't learn. If you don't learn you'll never change.
Instagram: @laurentdebrousse
Mikey Rivas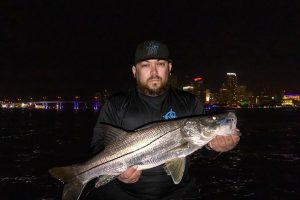 Never give up fighting.  Insurmountable odds can be over come with the right mindset.  Ever seen a flower break through concrete and bloom?
Instagram: @mrivasphotos, @mikey_rivas_fishing 
Matilde Patuzzo | Sailor and tattoo artist
2019 for me was a terrible year I had to sell my boat and I'm divorcing, but now I'm happy, so I will say to everyone that doesn't matter how bad the situation looks, there's always light at the end of the tunnel
Instagram: @matilde_p88, @blackwater_tattoo_studio
Jose Macedo | Architect & Drone Photographer
My advice would be to step back, breathe and remember your reason. Always take the positive side of the bad moments. You are allowed to have everything if you allow yourself to it. At the end of the day this is about you. Release the bad vibes and surround yourself with the good. I promise you, any challenge you may be facing will be an easy conquer.
Instagram: @josemacedo, @macedo_starbucks
SENDIT4THESEA | a Non Profit Organization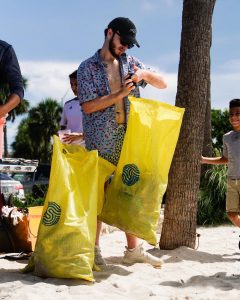 Do not worry about difficult situations or of what some may say, because if you are passionate and dedicated enough to put in the required time to surpass those odds for a positive impact that will benefit others then you shall be successful. Just keep following your intuition and stay humble.
Instagram: @theoquenee
Beatriz Chachamovits | visual artist and marine researcher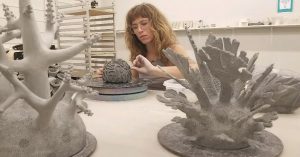 When facing insurmountable odds my advice would be change something. It can be your routine, your surroundings, your point of view, what you eat, hours spent on the phone anything that can break the chain. In my case, after I lost my house, all of my sculptural production  lost in the fire that destroyed the National Museum of Rio de Janeiro and all of my devices broke in the end of 2018 I decided to do a radical change and move countries…
Website: http://www.beatrizchachamovits.com/
Daria Gladkova | Miami Photographer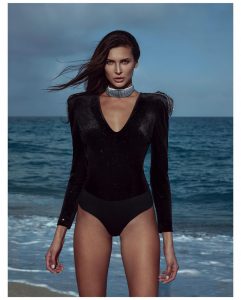 Never stop and do everything possible to get the desired result.
Instagram: gladkova.ph,
Website: gladkovadasha.com
Anthea Claeretha | Speech Language Pathologist and Calligraphy Artist
This is a loaded question in and of itself and I would be lying to say there is just one thing that would maybe make this person feel better or potentially change their output about the decision or situation they are in. But i have a couple of things that i would recommend (acknowledging that I've been in the same situation or feeling the same way). The concept of feeling like the odds are stack up against you, for me, stems from comparing my desires and wants with where other people are. These people can be in my same field, produce the same product I'm producing, or ultimately are where i want to be. When I realize I am me and I provide, produce, and give something unique that only Anthea can give and not what someone else, it frees me from thinking the odds are insurmountable.  It gives me the freedom and opportunity to create freely and contribute freely. The last advice I would give is to just take a step. When considering goals, life, and things you want to achieve everything can seem like a mountain or unattainable.  If I focus on my next step and not on all the to-dos to get where I want to be.  I end up  completing that one step and I'm one more step closer to my goal.
Instagram: @woveninkco, @justspeechingaround